New Poster: Lars Von Trier's 'Melancholia'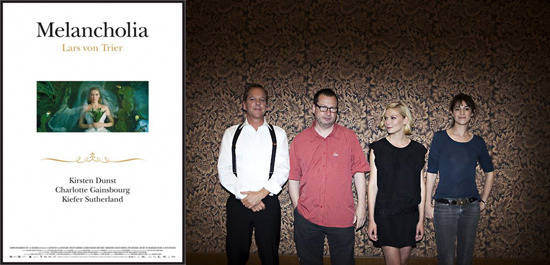 A new film from grand provocateur Lars Von Trier is always a big deal. And so we're hanging on every little revelation about Melancholia, the apocalyptic drama featuring Kirsten Dunst and Charlotte Gainsbourg as sisters who are stressing their way through a wedding and life in general just as a previously unknown planet is found to be on a collision course with Earth.
We saw the trailer a couple weeks ago and now there is a poster that looks like the cover to an Italian library edition of the film's novelization. (Or more properly, as many have pointed out, a wedding invitation.) Check out the big version after the break.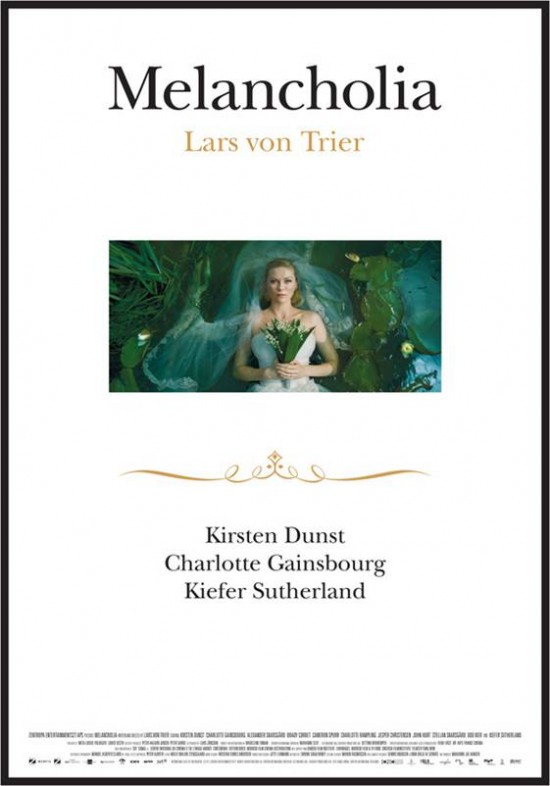 That's a far cry from the very suggestive poster for Antichrist, which showed Willem Dafoe and Charlotte Gainsbourg having sex against a tree as a legion of arms reach out from among the roots. If the restrained trailer for Melancholia didn't already make things clear, this poster should go a long way towards indicating that this is a very different film from Antichrist.
Lars Von Trier may have warned us not to expect any happy ending, but at the same time he's calling this "a beautiful film about the end of the world," so the physically squeamish who shied away from Antichrist will probably be safe this time. The emotionally squeamish, however, should still exercise caution.
[via In Contention, originated at the official Melancholia site. That site was 404'd earlier today, but is now working, and is quite well done.]