'Make Believe' Trailer - A Teen Magician Doc By The Guys Behind 'King Of Kong'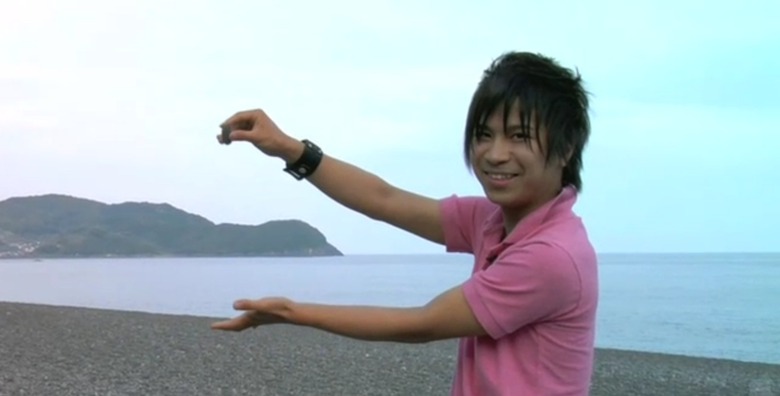 Sure, Harry Potter can drive away Dementors or summon his broomstick with a wave of a wand — but he only exists in fantasies. The kids in Make Believe are the real deal. The film, which won Best Documentary at the Los Angeles Film Festival last year, follows six teenagers as they journey to Las Vegas in order to attend the World Magic Seminar and compete for the title of Teen World Champion. Okay, so they're teen magicians, not teen wizards, but their tricks are all the more impressive for being the result of hard-earned finesse and not visual effects magic. Watch the trailer after the jump.
[via Film School Rejects]
The kids represent a very diverse array of personalities and backgrounds, hailing from places as diverse as Malibu, Capetown, and Kitayama, Japan. Notable illusionist Lance Burton also appears, as does actor and real-life magician Neil Patrick Harris.
Make Believe has drawn comparisons to Spellbound for obvious reasons, but another documentary that came to mind while I was watching the trailer was 2007's King of Kong. Both films seem to share a strong, dramatic narrative arc and vividly drawn characters. In fact, Make Believe was executive produced by two of the guys behind King of Kong, director Seth Gordon and producer Ed Cunningham, and Make Believe's director J. Clay Tweel was part of the King of Kong crew as well.
And if all that weren't enough to draw you in, there's also the simple appeal of watching people do impressive magic tricks for a couple of hours. I don't know about you, but I was mesmerized by just the few seconds of tricks we got in the trailer. I can't wait to see the kids' actual performances.
Make Believe is currently airing on Showtime and Video On Demand, and will open in New York, Chicago and Los Angeles next month. Check the official site for screening information.