New 'X-Men: First Class' International Trailer Has Great New Footage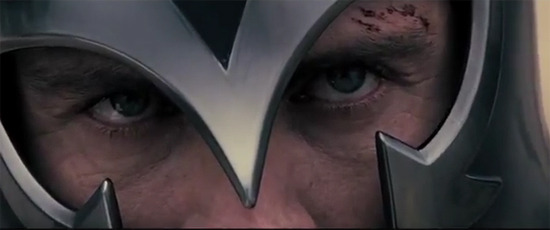 We've already seen one new trailer for X-Men: First Class today, so why not make it two? An international version of today's trailer has also hit the web, with a very different cut, and it has some great new material. So far, there is nothing I've seen in motion for the film that looks bad at all, but I'd call this trailer the best one yet.
This international trailer is a good midpoint between the basic trailer template we've been seeing for a while, but it has a lot of extra footage sprinkled among the material that we've already seen. Ray Wise even gets a couple lines, and here you'll also see Oliver Platt's Man in Black. This trailer also has a taste of the classic 'human government vs mutant' conflict that has been part of the X-Men story for so long.
This premiered via BleedingCool, and while the YouTube version is the best way to see it, that one is also not embeddable. ComingSoon was devious and ripped it, however...
There's also this new sorta-poster, via Yahoo: