Jeremy Renner And Jennifer Lopez Join 'Ice Age: Continental Drift' Cast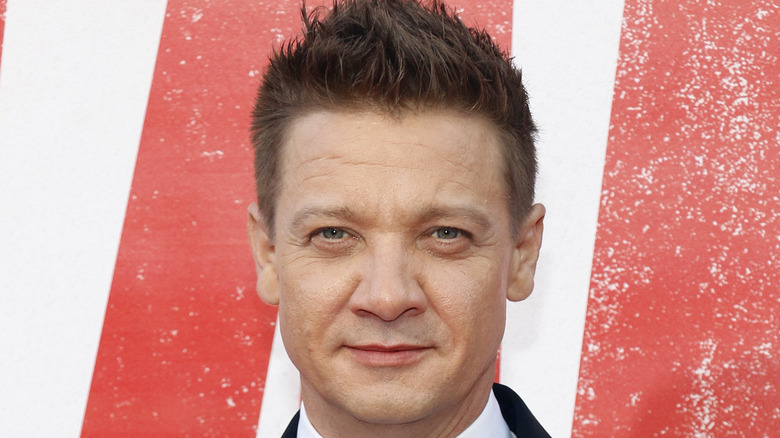 Tinseltown/Shutterstock
As if Jeremy Renner doesn't have enough stuff to do. But hell, the big steaming pile of sequels to the Ice Age films should help someone, so why not a handful of actors? (And animators and loads of technicians, which is also a good thing.) DreamWorks is setting the voice cast for the fourth Ice Age movie, aka Ice Age: Continental Drift (not an educational film, so don't worry, kids) and Jeremy Renner is among the new additions.
THR announces that he, Wanda Sykes, Keke Palmer, Drake, Aziz Ansari and Jennifer Lopez are now part of the film. They join an already sizable returning cast:  Ray Romano, Queen Latifah, Denis Leary, John Leguizamo, Seann William Scott and Josh Peck.
We don't have roles for some of that cast, but Jeremy Renner is "Gutt, a self-styled master of the high seas," while Jennifer Lopez will be "Shira, a sabre toothed who melts the heart of Diego, also a sabre toothed tiger." Denis Leary plays Diego once again. As for the rest of the new people: their roles are a great mystery!
Steve Martino and Mike Thurmeier co-direct, while the script is credited to Michael Berg, Jason Fuchs and Mike Reiss.
One of filmdom's most beloved trios — Ice Age's Manny, Diego, and Sid — embark upon their greatest adventure after cataclysm sets an entire continent adrift. Separated from the rest of the herd, they use an iceberg as a makeshift ship, which launches them on an epic seafaring quest to find the others. Manny and the gang are challenged like never before to become heroes and do the impossible, as they encounter exotic sea creatures, explore a brave new world, and battle ruthless pirates.