Have The Farrelly Brothers Choosen Chris Diamantopoulos Of '24' To Play Moe In 'The Three Stooges'?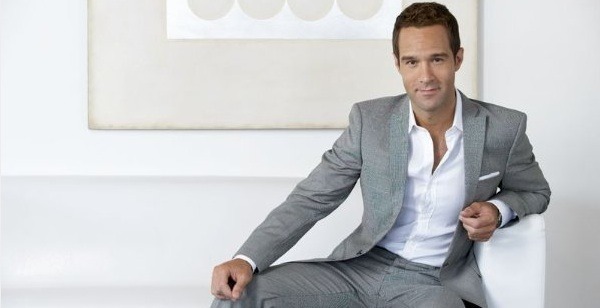 There's been a lot of talk in Atlanta over the past couple weeks about The Three Stooges, which Peter and Bobby Farrelly are crewing up to start shooting in a couple weeks, but which hadn't yet locked down the third lead. We know that Will Sasso will play Curly, Sean Hayes will play Larry, and a few other smaller parts are cast as well. (Sofia Vergara will be a 'femme fatale' in the second of the film's three short stories.)
Now it appears that Chris Diamantopoulos, who had a recurring part on the last season of 24, will be the 'discovery' to play Moe.
Deadline reports that the actor is the frontrunner for Moe, so this isn't 100% set yet. But time is running out, and if they think he's the guy, it is likely to happen that way. This would certainly be the actor's biggest break — he's had quite a few TV roles over the years and just played Frank Sinatra in The Kennedys. From Sinatra to Moe? Actually, that's far from the strangest career path we've seen an actor travel. I can't honestly say I'm familiar with his work, but it isn't difficult at all to imagine him in the trademark Moe bowl cut, at which point you can quickly see how he might look the part, at least.
The Farrellys have said that they wanting something a lot more than imitations — they wanted people to really BE the Stooges. Of course they want that, but from our perspective it is difficult to predict if they've actually nailed it. They've said,
This isn't a Farrelly version of The Three Stooges. This is The Three Stooges. And, it's not a biopic, by the way. We've written three new episodes. The movie is actually three episodes that go back to back to back. Each one picks up where the other one left off. We want you to look at it and say, "It's Mo, Larry and Curly!," so we have very high standards on this route.
Chime in below — based on his existing work, can you see Chris Diamantopoulos slapping around Sean Hayes and Will Sasso in the classic Three Stooges style?