How Jeremy Renner Won The 'Bourne Legacy' Role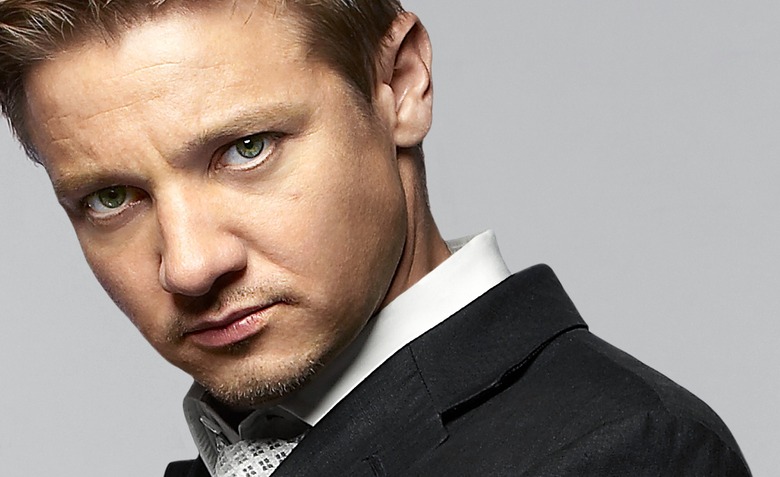 Late last week, we announced that Jeremy Renner had been offered the lead role in The Bourne Legacy, the fourth installment of the Bourne franchise and the first one not featuring title character Jason Bourne. The news came right on the heels of another report stating that director Tony Gilroy was pushing Aussie actor Joel Edgerton (Animal Kingdom) for the part. Now another story reveals exactly how it came to be that Renner won the part that Gilroy wanted to give to Edgerton. Read more after the jump.
Refusal to submit to Gilroy's required screen test eliminated at least one of Universal's suggestions (LaBeouf), while scheduling knocked out at least one of the others (Kitsch). Ultimately, both sides settled on Renner, who fit no one's requirements exactly. Renner is older than most of Universal's top choices, and more famous than Gilroy's. But Renner is a talented actor with a solid track record, and he's in about the same point in his career that Matt Damon was when he starred in the first installment — or so Universal thinks, anyway. Head over to Vulture's original post for more details on the story.
As much as I love Renner and want the guy to do well, I'm underwhelmed by the choice to cast him as the new face of the Bourne franchise. As just about everyone has pointed out, Bourne will be Renner's third major action franchise; he's already starring in The Avengers and Mission: Impossible – Ghost Protocol. What's more, he strikes me as a bit too similar to Bourne Identity-era Damon, in terms of age, physicality, and general vibe. Renner isn't a bad choice, but he doesn't seem like an inspired one.
That said, Renner deserves all the success he gets, and I can't blame Universal for wanting to go with a guy who's already proven he can handle similar roles. I may not be excited to see Renner as the un-Bourne, but worse compromises have been made.