'Incendies' Director Denis Villeneuve Helming 'Prisoners'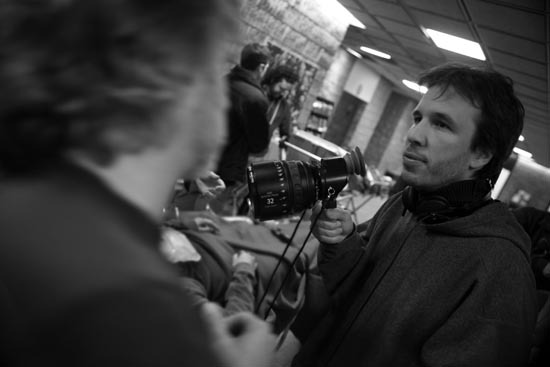 The history of the development of the film Prisoners is convoluted. Suffice to say that the Aaron Guzikowski script hit the Black List in 2009, was briefly set to be a Bryan Singer film with Mark Wahlberg and Christian Bale, before those two actors dropped out and it briefly became an Antoine Fuqua and Hugh Jackman movie.
But that version never happened, either. Leonardo DiCaprio almost looked like he was going to star, but eventually it was back to square one and a number of other possible directors were floated. Now, with his film Incendies opening in the US this weekend, Denis Villeneuve is looking like the new Prisoners director.
The LA Times says he's signed to direct the vigilante thriller for Warner Bros., with a new cast being planned and a fall shoot tentatively scheduled.
So why is Prisoners still very much a going concern after kicking around for a couple of years with a variety of creative teams? The script is about " a working-class Boston father whose young daughter is kidnapped, along with her friend. Frustrated by a local detective's handling of the case, the father takes as a hostage the man he believes committed the crimes." Think Mystic River and The Silence of the Lambs as a starter; it isn't the most subtle script, but it is easy to see how the right team might use it to create a film that nicely straddles the line between critical darling and audience favorite.
If Denis Villeneuve does direct, it would be his first English-language film, and frankly this is probably a better scenario than having a high-profile director and AAA cast. He probably won't pull actors on the visibility level of Leonardo DiCaprio, but he shouldn't have any trouble assembling a very capable cast that can take advantage of the material.