John C. Reilly In Talks To Play Haymitch Abernathy In 'The Hunger Games'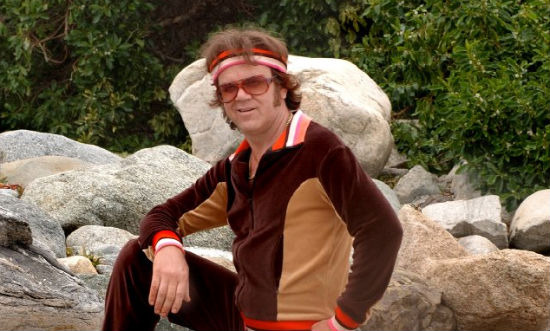 No sooner do we publish an article ranking the most important roles yet to be cast in Gary Ross's adaption of the Suzanne Collins novel The Hunger Games then a nice, juicy rumor is revealed around the most important one. According to Vulture, Oscar-nominee John C. Reilly is in talks to play Haymitch Abernathy, a character who is kind of The Hunger Games equivalent to Dumbledore in Harry Potter. Haymitch is a drunken, former winner of the Hunger Games who helps to train Katniss (Jennifer Lawrence) and Peeta (Josh Hutcherson) for the televised battle to the death. We ranked it as the #1 most important role left to be cast.
After the jump, we'll discuss if Reilly is right for the role.
The short answer is, Yes! Of course John C. Reilly is right for this all-important role, we'd watch Reilly in almost anything. The character of Haymitch is a former champion, one of the most famous people in the country, but because he has to mindlessly participate in sending little kids to their inevitable deaths year after year, he pretty much spends all his time getting trashed. He's now something of a punch line. However, when he meets Katniss and Peeta, he sees that maybe this time the kids he's responsible for have a chance to win and he – kind of – begins to turn himself around.
What's even more significant about this role is that, if The Hunger Games is a success, it becomes increasingly more important in the sequels Catching Fire and Mocking Jay. This is a big time, franchise role. As I said before, the Dumbledore of The Hunger Games. And it would be a massive get for Reilly.
The only gripe is, while he can surely play the drunk with a heart of gold, does Reilly come across like someone with a hard enough edge to have helped kill a lot of people? A true, former bad ass who does everything to forget his past? We'll have to wait and see if Ross casts him.
Vulture seems to think that Reilly will be getting the offer soon and this is why talks about him appearing in Sam Raimi's Oz: The Great and the Powerful stalled.
What are your thoughts on Reilly in such an important role?