Ian Holm Is Back For 'The Hobbit'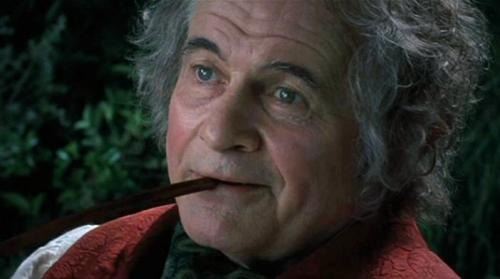 Briefly: Here's minor but quite welcome news on The Hobbit. Director Peter Jackson has confirmed that Ian Holm will reprise the role of Bilbo Baggins in the films that have begun production in New Zealand. We don't know how much we'll see of the older version of Bilbo, as played by the actor in the Lord of the Rings films, but the following statement posted to Facebook confirms that we will see him:
One comment that came up from the recent video blog was the Bilbo voice at the end—many of you assumed it was Sir Ian Holm. Whilst Ian will be returning as the older Bilbo Baggins in The Hobbit, that recording was actually Martin Freeman's voice, taken from a script read through we recorded when the cast first arrived. I have to admit, I wasn't sure who it was when I first heard it, either. Cheers, Peter J
Perhaps he'll be in the segments that will also feature Frodo? The video blog referred to there was the great ten-minute piece posted not long ago announcing the real beginning of production on the film(s). Check it out here.