Warner Bros. Buys Dan Fogelman Pitch; Tom Cruise Attached To Play PR-Damaged Politician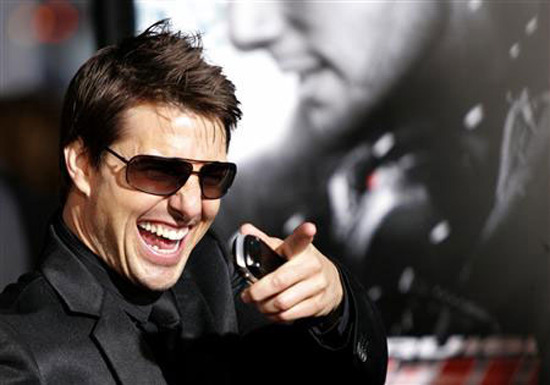 Briefly: Are Tom Cruise and writer Dan Fogelman teaming for Jerry Maguire 2? Not quite, but they star and the Cars/Crazy, Stupid, Love writer have a project brewing that sounds like it might be in a similar vein. Dan Fogelman has just sold a pitch to Warner Bros. that has Cruise attached to play a politician whose reputation is destroyed, so he goes back to his hometown to pull himself together.
Specifically, Deadline says the film is about "a politician who gets caught in an affair. With his reputation in tatters, the pol retreats to his hometown to lick his wounds, repair relationships and confront his past." Or, it will be about that, as this is just an untitled pitch right now. Will the movie get made? Usually this would be the point where we'd say 'maybe' and note that if it does, Tom Cruise might no longer be a part of it. But WB and Fogelman obviously get along together; the studio paid a lot ($2.5m!) for Crazy, Stupid, Love and made it fast. This project went for nearly the same amount, so don't expect it to disappear.