'Life In A Day' Trailer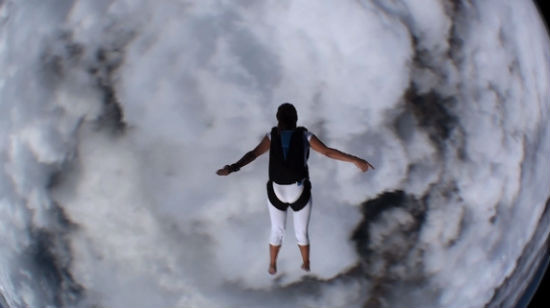 Last summer, people from around the world filmed themselves going through their daily lives and put the videos on YouTube. Director Kevin Macdonald (The Last King of Scotland, State of Play) and producers Tony and Ridley Scott then went ahead and made a movie out of those videos, editing them together to show a snap shot of the world on one single day. In doing so they've created a film that needs to be seen to be believed.
Life In A Day had its world premiere live on YouTube and at the Sundance Film Festival becoming one of my favorite movies there. And though its difficult to put into words the incredible variety of people, emotions, experiences, visuals and more that are portrayed, this trailer does the trick. Check it out after the break.
Here's the Life In A Day trailer from its own YouTube channel. The film is scheduled to open on July 24, 2011, exactly one year to the day after people filmed themselves in the movie.
If you'd like to know more about this film, feel free to read my review. But I think it's pretty obvious from the trailer that this movie is very special; an experiment by the Scott brothers that worked out really well.
My one problem with the movie is that very few characters reappear in the film. We meet someone, are totally and utterly taken in and intrigued by them, and then we never see them ever again. It's kind of frustrating. A few characters do come back but, as it's only one day, we never learn too much. We just see what a day in their life might be like. And while that's compelling, it's hard not to want more.
Still, that's a minor complaint for this beautiful movie. Check it out when you can.