Watch THR's Hour Long Roundtable Interview With The Screenwriters Of Summer 2011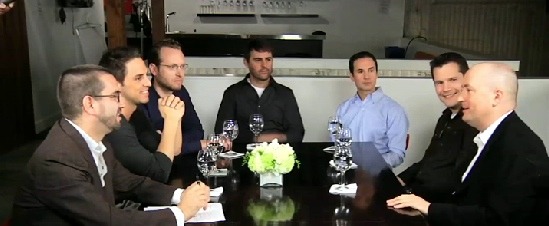 This past awards season, The Hollywood Reporter posted full hour long roundtable interviews with the directors, screenwriters, animators and actors of the award season contenders. It seems like that was so successful that they have done the same thing for their Summer 2011 movie preview.
After the jump you can watch a 58-minute roundtable interview with Jonathan Aibel (Kung Fu Panda 2); Greg Berlanti (Green Lantern); Ehren Kruger (Transformers: Dark of the Moon); Christopher Markus (Captain America: The First Avenger); Ashley Edward Miller (Thor) and Roberto Orci (Cowboys & Aliens). I always love hearing Hollywood screenwriters talk about their craft. I especially like hearing from writers behind Hollywood blockbusters, because that arena is such an interesting mix (or some would say compromise) between art, spectacle and commerce, all at a big budget level.