'Another Earth' Trailer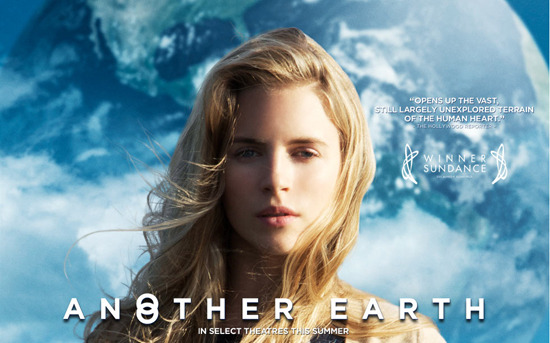 This week, Fox Searchlight is all about Sundance breakout star Brit Marling. She wrote, produced and starred in two films that hit the fest this year: The Sound of My Voice and Another Earth, each of which has a sort of sci-fi component. Fox Searchlight announced yesterday that it had picked up The Sound of My Voice, in which Brit Marling plays a cult leader named Maggie who claims to be a time traveler from the year 2054, leading two documentary filmmakers to infiltrate her group to get the truth behind her story.
We don't know when that will be released, but Fox Searchlight had also already picked up Another Earth, in which Brit Marling plays a young scientist who becomes entangled with an older composer just as a duplicate Earth is discovered. That film will be released on July 22, and the studio has released a full trailer, which you can see after the break.
I really like the Solaris-like tone of this trailer. I understand that the movie is more a minor exploration of romance, second chances and possibility than it is a science fiction tale, but most of the best science fiction (like Solaris) really only uses technology as a lens through which to look back at ourselves and how we live.
And that newscaster voice saying "there is another you out there" is very chilling. I'm excited to see this film, and also to see The Sound of My Voice.
Apple has the HD version of the trailer. We've also seen a brief teaser and a couple of clips that came out months back.
In ANOTHER EARTH, Rhoda Williams (Brit Marling), a bright young woman accepted into MIT's astrophysics program, aspires to explore the cosmos. A brilliant composer, John Burroughs (William Mapother), has just reached the pinnacle of his profession and is about to have a second child. On the eve of the discovery of a duplicate Earth, tragedy strikes and the lives of these strangers become irrevocably intertwined.