'The Silent House' Theatrical Trailer; Comes On Demand May 11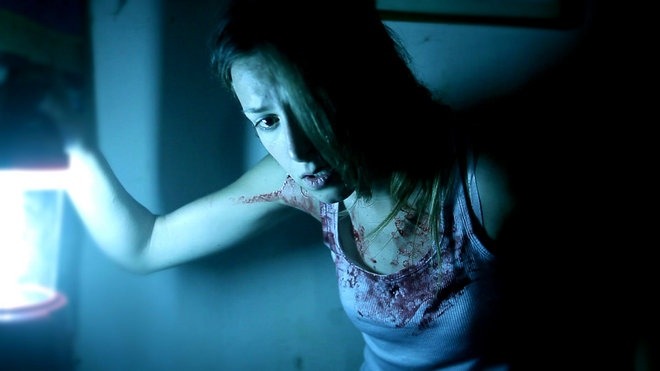 Ever since Cannes 2010, we've been telling you about a 79-minute, one shot Uruguayan horror film called The Silent House. Peter wrote a positive review from the festival, we posted an early trailer and even covered the American remake when it premiered at Sundance this year. All the while, there was no set date when American audiences would get to see this scary and impressive technical achievement. IFC Films has now set a date. The Silent House, or La Casa Muda, a horror film that takes place in a single long take, will go on demand May 11.
And just to get you prepped for the release, they've released a brand new trailer. Check it out after the break.
The trailer showed up both on Yahoo Movies as well as IFC Films:
Here's the official description from the IFC website:
Based on a true story that happened in the late 40's in a small village in uruguay. Filmed in one single continuous shot of seventy eight minutes, "La Casa Muda" focuses on Laura, who, second by second, intends to leave a house which hides an obscure secret, unharmed. The Silent House is a different independent film in its genre, filmed with a digital camera in one single shot, without any cuts and in real time. It's the first horror film in the world that discovers fear without tricks in one sequence of 78 minutes. It's also the first feature film that was completely filmed with the digital camera Canon Mark II. This camera offers extraordinary possibilities as it can shoot in high  definition real full Hd video, it transcends the limits of photography.
The American remake, starring Elizabeth Olsen and directed by Open Water helmers Chris Kentis and Laura Lau was picked up for distribution at Sundance so that'll surely hit screens at some point this year but, in our experience, the original is always better than the remake, right?
Are you going to order this film when it comes On Demand next month?