Disneynature's 'Chimpanzee' Trailer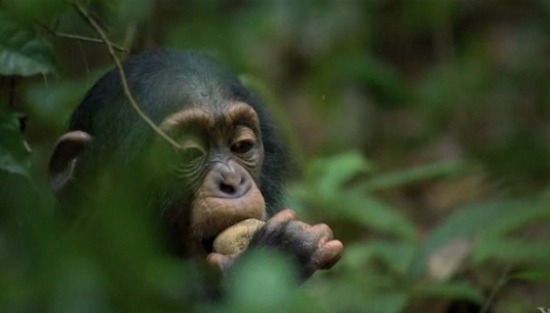 Every year on (or around) Earth Day, Disneynature releases a new nature documentary. This Friday you can see African Cats, which will include the trailer for their next feature – Chimpanzee. Which begs the question: when are they going to do a documentary on some of the uglier wild creatures? Okay, maybe not — cute animals equal box office dollars (ask those marching penguins...). Watch the trailer now embedded after the jump. Leave your thoughts in the comments below.
Trailer embedded from Yahoo:
Official Plot Synopsis:
Alastair Fothergill and Mark Linfield co-direct this intimate look at the world of chimpanzees, with Christophe Boesch, head of the Wild Chimpanzee Foundation, serving as principal consultant and Alix Tidmarsh as producer. To be shot over three years in the tropical jungles of the Ivory Coast and Uganda, Chimpanzee will help us better understand this exceptionally intelligent species.
Chimpanzee hits theaters April 20th, 2012.
via: twitter