New International 'X-Men: First Class' Trailer Offers Slightly More Footage Of Banshee And Azazel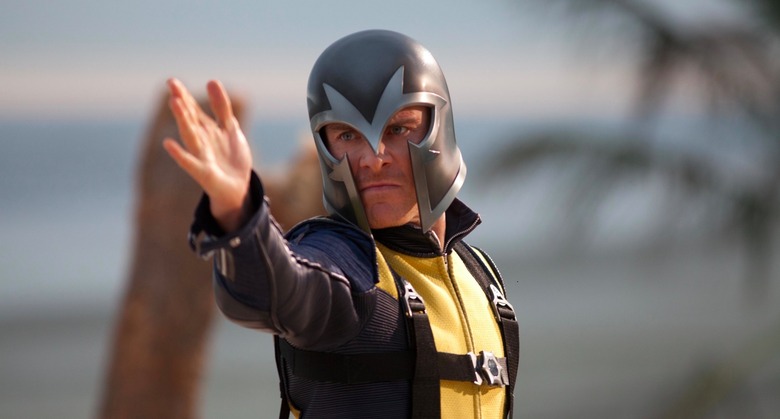 Yet another new international trailer for Matthew Vaughn's X-Men: First Class has dropped, and while it looks a lot like all the other trailers we've seen, I can't argue that it doesn't look good. There's also a tiny bit of new footage within. Watch it after the jump.
[via FirstShowing]
The new trailer doesn't reveal a whole lot that we haven't seen before, though we do get longer looks of Banshee (Caleb Landry Jones) in flight and Azazel (Jason Flemyng) doing what he does. Consistent with earlier versions, it opens on that same juxtaposition of the older and younger versions of Professor X and Magneto, and ends with Charles (James McAvoy) explaining to his friend that "Killing will not bring you peace" — to which Erik (Michael Fassbender) responds, "Peace was never an option." We get a few glimpses of potentially badass action sequences, but as before, it's clear that the real focus of the film is on the friendship between the two men.
Honestly, I've yet to see an X-Men: First Class trailer I don't like. It's one of my most highly anticipated movies of the year, and everything I've seen only reinforces my optimism. My only complaint about this trailer has more to do with Fox's marketing strategy and less to do with the trailer itself: There's still a month and a half left until the film opens, and we've seen all this stuff before. Give us something new to pick apart, please!
In addition to Fassbender, McAvoy, Jones and Flemyng, the film also stars Kevin Bacon, January Jones, Rose Byrne, Nicholas Hoult and Jennifer Lawrence. X-Men: First Class opens June 3, 2011.
Official synopsis:
X-MEN FIRST CLASS charts the epic beginning of the X-Men saga, and reveals a secret history of famous global events. Before mutants had revealed themselves to the world, and before Charles Xavier and Erik Lehnsherr took the names Professor X and Magneto, they were two young men discovering their powers for the first time. Not archenemies, they were instead at first the closest of friends, working together with other Mutants (some familiar, some new), to prevent nuclear Armageddon. In the process, a grave rift between them opened, which began the eternal war between Magneto's Brotherhood and Professor X's X-Men.