'Takers' Director To Helm 'Leatherface 3D'?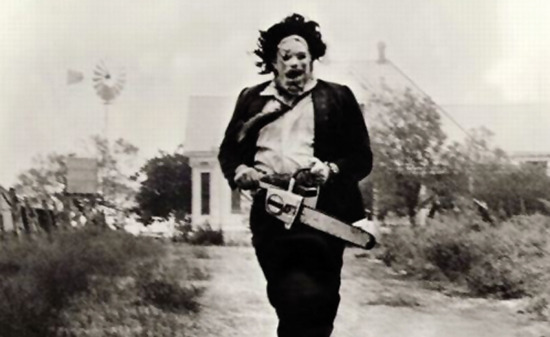 Remember a couple years back, when Saw producers Twisted Pictures picked up the rights to make sequels to The Texas Chainsaw Massacre from Platinum Dunes? Suddenly the idea of another Dunes sequel/remake didn't seem like such an unappealing idea. But it is taking some time for Twisted to get a film together, and we haven't heard much about the continuation or rejuvenation of the series with the exception of a screenwriting nugget last fall. Now a report says that the killer Leatherface is closer to coming back to life, via Takers director John Luessenhop.
Bloody Disgusting says that John Luessenhop is in talks to direct Leatherface 3D, which would be released by Lionsgate.While there was a rumor — a rather tantalizing one, actually — that Tobe Hooper, director of the original Chainsaw and its first sequel, might direct this film, nothing much ever came of it.
We know that drafts of the script have been written by Stephen Susco (The Grudge) and then Debra Sullivan and Adam Marcus, and reportedly the film will pick up right at the end of Tobe Hooper's original Chainsaw film — with a thwarted, enraged Leatherface swinging his chainsaw in frustration in the middle of a country road — and then move forward thirty-five years.
Producer Mark Burg said in 2009,
It's 35 years later, there's a relative going back. Why is he going back? I don't want to set it in a dusty town. How do we make it more urban but keep that feel. There will be some relatives, some new people. There's still the subtext of 'are they eating these people?' The whole idea of cannibalism, we're bringing it back.
Though I like the idea of a sequel to the original film more than a(nother) remake, it'll still take some serious proof to convince me that this is more than another project riding the coattails of the original film. Leatherface wasn't even the most frightening part of the original Chainsaw, and in decades since has been reduced to little more than another toothless horror figurehead and action figure model. I won't deny the potential of a new film, but I'll have to see something to really believe in it.