Casting Bits: Chris Klein Confirmed For 'American Reunion', Marilyn Manson In Talks For Charles Manson Biopic, Joshua Jackson Joins 'Lay The Favorite'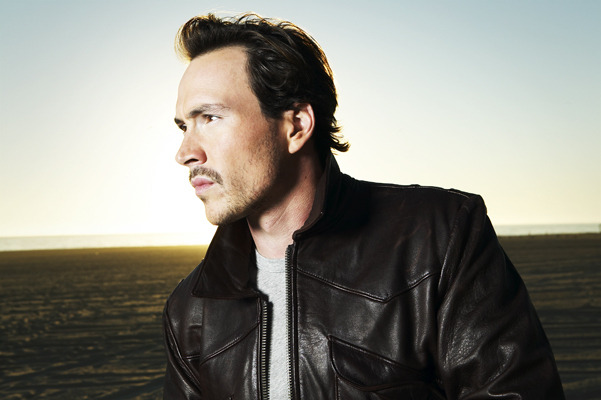 Chris Klein has become the latest actor to sign on for American Reunion, the upcoming American Pie sequel that sees the gang returning to their hometown for their ten-year high school reunion. Reunion has already signed Jason Biggs, Seann William Scott, Eugene Levy and Alyson Hannigan; other members of the original cast, including Thomas Ian Nichols, Tara Reid, Mena Suvari and Jennifer Coolidge are still negotiating their roles.
Klein, as you may recall, played Oz, a lacrosse player who falls for Suvari's Heather in the first movie. In Reunion, Oz has become a big shot with a Malibu mansion and a girlfriend who seems to be a gold-digger. [MovieWeb]
After the jump, new projects for Marilyn Manson and
Pacey Witter
Joshua Jackson. Is this the most '90s installment of Casting Bits ever?
The biopic Manson is eyeing is Tyler Shields' Eyes of a Dreamer, which you may recall as the one that may or may not star Lindsay Lohan as homicide victim Sharon Tate. Manson is in talks for, but has not yet been offered, the role of Tex Watson. Watson was Charles Manson's right-hand man and the one responsible for actually carrying out many of the murders, including Tate's.
Eyes of a Dreamer will reportedly feature detailed recreations of the murders. Shooting is tentatively scheduled to begin this summer. [CinemaBlend]
Joshua Jackson is in negotiations to join the cast of Stephen Frears' Lay the Favorite, based on Beth Raymer's 2010 memoir of the same title. The project reunites Frears with screenwriter D.V. DeVincentis, who also wrote the script for Frears' High Fidelity.
Lay the Favorite will tell the story of Raymer, who began as a cocktail waitress in Vegas before becoming one of the world's top professional gamblers. As Raymer falls in love, she begins re-evaluating her life decisions. Rebecca Hall, Bruce Willis, and Catherine Zeta-Jones are also attached to star. Jackson's role has yet to be announced. [Variety]