New Images: 'X-Men: First Class,' 'Cowboys & Aliens,' 'Super 8'

Summer is coming quick, and we're starting to get better looks at quite a few of the big studio films that will compete for your time and money as the temperature rises. Fox has released a tense image from X-Men: First Class, and the new summer preview issue of Entertainment Weekly offers up new images from Super 8 and Cowboys & Aliens. See 'em all after the break.
First up is the X-Men image, in which you can see the film's rendering of the team's classic blue and yellow costumes in a bit more detail than before. Click the image to enlarge. [Facebook]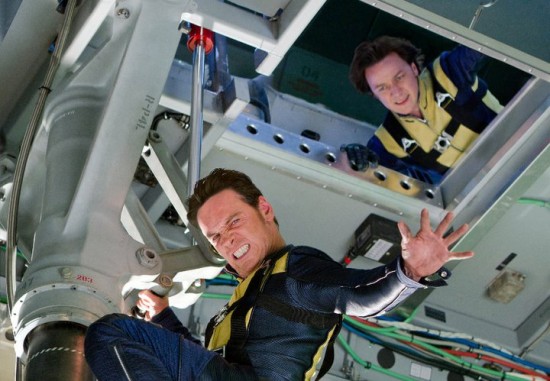 Next up is Cowboys & Aliens, which is still fighting the PR battle as some people don't know what to make of the very pulpy, genre-mashup title. But the most recent trailer looks solid, and here's a new image of Daniel Craig and Harrison Ford in action on location in the canyons of New Mexico. I'm betting this one comes relatively late in the film's story as the alien gadget that decorates Daniel Craig's arm early in the story is nowhere to be seen.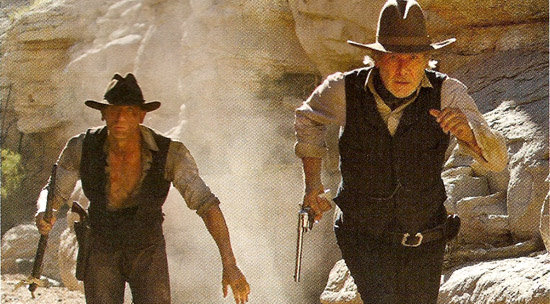 Finally, here's a new image from J.J. Abrams' Super 8 — as has been the case with some of the other material we've seen from the film, the '80s Amblin vibe is very strong here. I've been avoiding as much info as I can about this particular movie, because I expect that going in cold (or relatively cold) is going to be the best way to experience the story. But I don't figure a couple little images like these are going to spoil anything.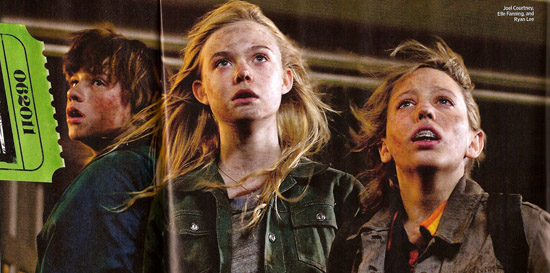 [EW scans via The Playlist]