Logan Lerman Cast As 'The Only Living Boy In New York'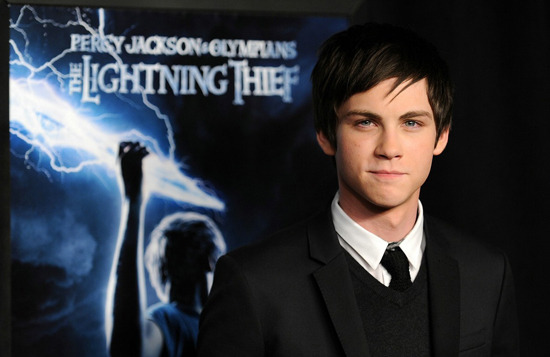 Briefly: You're probably going to be hearing a lot more about Logan Lerman in the next couple years. He was reportedly in the running for Spider-Man after starring in Percy Jackson & the Olympian: The Lightning Thief. He's D'Artangan in The Three Musketeers (trailer here), and he'll be the lead in The Perks of Being a Wallflower, opposite Emma Watson. Now he's booked a new role as The Only Living Boy In New York.Deadline has the news, saying that Seth Gordon (The King of Kong, Horrible Bosses) is attached to direct the film. Allen Loeb wrote the script, which is called "a twisted coming-of-age tale in which a young man (Lerman) learns that his overbearing father is having an affair. The son tries to stop it, only to become involved with the woman as well."
What a classic '80s sex comedy setup that is! But given that I'm hearing that Seth Gordon has turned out a very funny and very dirty film with Horrible Bosses, so I can easily envision that story turning into something that will be more in line with the sort of R-rated comedies we've seen since Wedding Crashers. Furthermore, seeing Logan Lerman play against his relatively clean image as a heroic young kid could be a bit of fun. Let's see who is cast as the father and his mistress before expecting too much, but this one is now officially on the radar.