First Look: 'Shark Night 3D'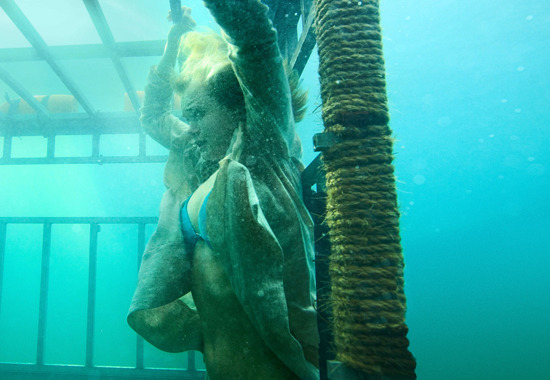 Here's your first look at Sara Paxton being menaced by a shark in Shark Night 3D, which is directed by David R. Ellis. (He made Snakes on a Plane and the second and fourth Final Destination movies.) We don't know much about the film, but I think we can reliably expect to see people getting chewed up by sharks, and this photo suggests exactly that. See the full thing after the break.
Also in the cast are Dustin Milligan, Katharine McPhee, Chris Carmack, Alyssa Diaz, Joel David Moore, Donal Logue, Sinqua Walls and Chris Zylka. Shark Night 3D hits on September 2.
Click the image for a much larger version.