Nestor Carbonell Likely Returning For 'The Dark Knight Rises'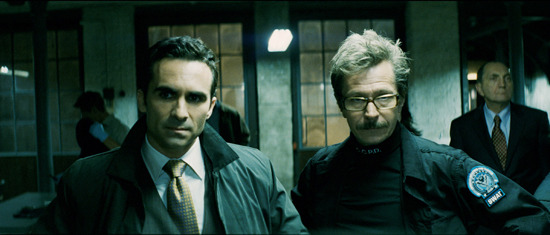 Briefly: Looks like Nestor Carbonell will be back in Gotham City as mayor — the actor is in talks to join the cast of The Dark Knight Rises. He's one more small piece of the puzzle that Christopher Nolan is starting to assemble, and joins other returning cast members Christian Bale, Michael Caine, Gary Oldman and Morgan Freeman. Variety also reports that Diego Klattenhoff and Burn Gorman are likely additions to the supporting cast.
We still don't know much about the film, other than that Anne Hathaway plays Selina Kyle/Catwoman, Tom Hardy plays Bane and Marion Cotillard is likely to be Talia al Ghul. Rumors suggest that the League of Shadows factors into the plot, but nothing is confirmed. Joseph Gordon-Levitt plays a role, and Juno Temple and Josh Pence have parts, too. The film shoots in Pittsburgh this summer, and will probably hit a couple other locations as well.