Cool Stuff: Twitch Film's Back To The '80s Posters By Justin Erickson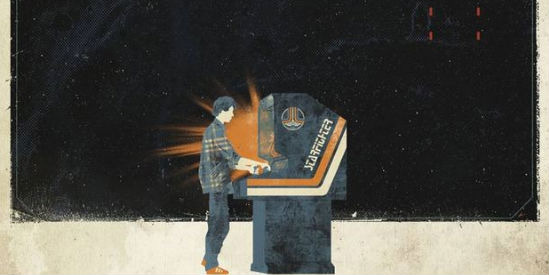 Hey! Remember the '80s? Of course you do! Movies like The Goonies, The Princess Bride, Gremlins, Back to the Future, Krull and The Monster Squad got worn out in your VHS player as your penchant for film fandom either developed or blossomed. Everyone has their favorite films from the period and, fairly regularly, we feature outstanding art to back that statement up. Today is no different. Todd Brown of Twitch Film recently programmed a series of classic 1980s kids films in Toronto and had Justin Erickson of Phantom City Creative design limited edition posters for the screenings. Sounds pretty standard, right? Wrong. Erickson's prints were so limited that they never went on sale to the general public.
After wading through some legal red tape (meaning the removal of all proper names) Twitch and Phantom City Creative (who recently did that awesome Freaks & Geeks/Undeclared piece) can now legally sell all of these beautiful tributes to some of your favorite films of the Eighties. All the films mentioned above are represented along with The Last Starfighter, Time Bandits and The Dark Crystal. After the jump, check them all out and find out where you can purchase them.
Thanks to Twitch Film for making this possible. These truly are gorgeous prints. You can get them here.
There's only 150 of each of these prints and they're 11 x 17 inches. Each costs $30 Canadian, so expect to pay – with shipping and tax – almost $50 U.S. for one of these babies. Still, if you've got the wall space and the love of Eighties cinema, that's nothing to look at your wall and remember one of these movies.
Which of these posters is your favorite? Do you wish Erickson would have done a film that's not represented?