HBO May Adapt Neil Gaiman's 'American Gods'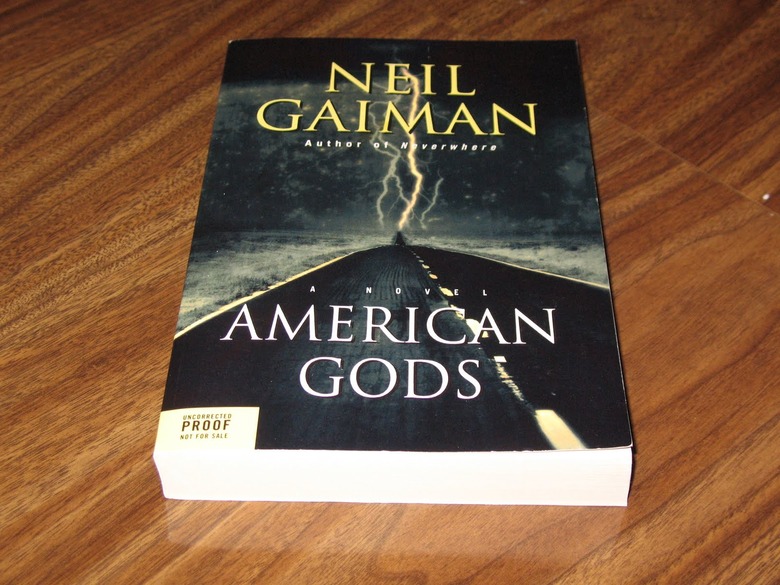 HBO is getting behind Game of Thrones in a big way, and the company seems to think that fantasy could be the way to go into the future. So the channel is now negotiating a deal for the rights to Neil Gaiman's novel American Gods, and the current plan is for Robert Richardson (yes, the cinematographer) and Neil Gaiman to jointly script the pilot.
American Gods would actually make quite good source material for an HBO series, as it is just expansive enough to fill a season or two, with many avenues to explore character backstories and even introduce new characters. The story tells of Shadow, a man just released from prison, who encounters an old con man named Mr. Wednesday, who hires shadow to be his bodyguard. Eventually the tale describes a sort of power struggle between gods old and new, with both very major and relatively minor deities playing a part. One of the big setpieces takes place at a real location, the House on the Rock, which has since played home to at least one huge American Gods-themed event.
Deadline says that Tom Hanks and Gary Goetzman of Playtone (who also put together Band of Brothers and The Pacific) were brought the material by Robert Richardson, and they in turn took it to HBO. Mr. Richardson has a legendary cinematography career — he won Oscars for The Aviator and JFK and has nominations for Platoon, Born on the Fourth of July, Snow Falling on Cedars, and Inglorious Basterds — and this would mark a new chapter for him. I don't know what to make of that, frankly, but he's proven his storytelling skills with the camera, and working with Neil Gaiman this might go very well.
Two of Neil Gaiman's projects — Coraline and Stardust — have already been turned into successful feature film projects, and he has written for television as well. There is still a Sandman TV series in the works, though details on that are very thin. And Neil Jordan is working to make a film based on The Graveyard Book, but that seems to have a way to go yet, too.