Screenwriter Hired For 'Real Steel' Sequel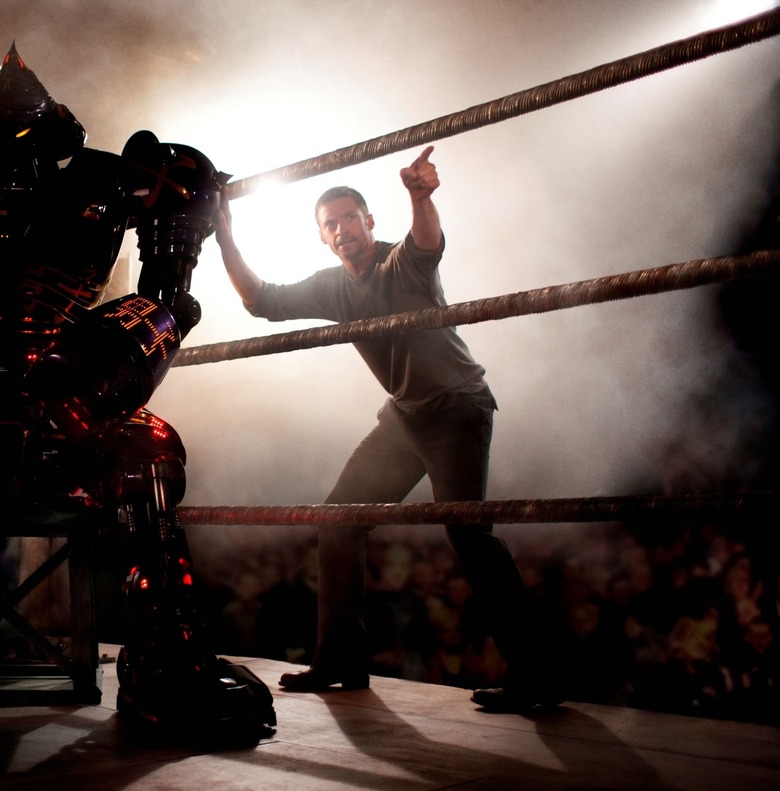 DreamWorks is evidently pretty happy with Shawn Levy's robot boxing movie Real Steel, starring Hugh Jackman. The film doesn't open until October 7, but the studio has just hired a screenwriter to get a sequel moving. There's a lot of work left to go before the second film will really happen, but this is certainly an indication of confidence in the first.
Deadline says that John Gatins, writer of the first film, will now start scripting the sequel. There is no deal yet to bring Hugh Jackman and Shawn Levy back, but that could go into the works as things move along. And, obviously, without a sequel script or box office receipts from the first film in hand, this sequel is nowhere near a green light. But if Dreamworks has a couple drafts of the sequel in hand by October, then if Real Steel opens well the sequel can be put on the calendar very fast.
Test screenings have reportedly gone well, with the sci-fi tinged Rocky-like storyline getting a thumbs-up from audiences. The first movie is based loosely on a short story by Richard Matheson ('Steel,' also the basis for a Twilight Zone episode) but as far as we know this sequel will be essentially an original story. How that will affect the sequel script remains to be seen.
Check out some high-res Real Steel photos here, and catch up with the teaser trailer if you missed the debut a couple months back.