Roger Ebert's TED Talk: "Remaking My Voice"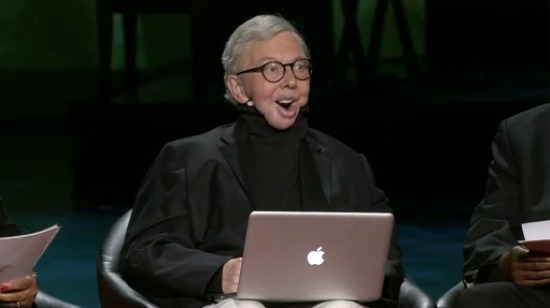 Earlier this year, Pulitzer prize-winning film critic Roger Ebert gave a TED Talk presentation entitled "Remaking My Voice".
When film critic Roger Ebert lost his lower jaw to cancer, he lost the ability to eat and speak. But he did not lose his voice. In a moving talk from TED2011, Ebert and his wife, Chaz, with friends Dean Ornish and John Hunter, come together to tell his remarkable story.
The talk isn't about film or movies, but it is worth your time. Watch Roger's TED Talk embedded after the jump.