/Filmcast Ep. 142 - Hanna (GUEST: Dave Gonzales From Latino Review)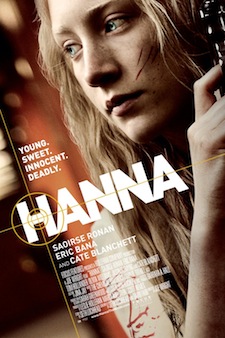 This week, Dave, Devindra, and Adam compare the two Arthurs, praise the works of Tom McCarthy, unravel the mysteries of Hanna, lament the passing of one of the greatest directors of all time, and give a shout out to a pioneering movie blog. Special guest Dave Gonzales joins us from Latino Review.
You can always e-mail us at slashfilmcast(AT)gmail(DOT)com, or call and leave a voicemail at 781-583-1993. Join us for our next live broadcast on Sunday, April 17th at Slashfilm's live page where we'll be discussing Scre4m.
Download or Play Now in your Browser:
Subscribe to the /Filmcast:
Shownotes
Introduction
What We've Been Watching
Dave Gonzales (09:50): Terminator: The Sarah Connor Chronicles
David Chen (15:30): Your Highness, The Beaver
Devindra (24:30): Jane Eyre, The Killing
Adam (30:20): Arthur, Win Win
News Discussion
Featured Review
Credits
Contact us at our voicemail number: 781-583-1993
You can donate and support the /Filmcast by going to www.slashfilmcast.com and clicking on the left-hand side "Donate" links! Thanks to all our donors this week!