Dustin Lance Black Writing Film Version Of Green Day's 'American Idiot'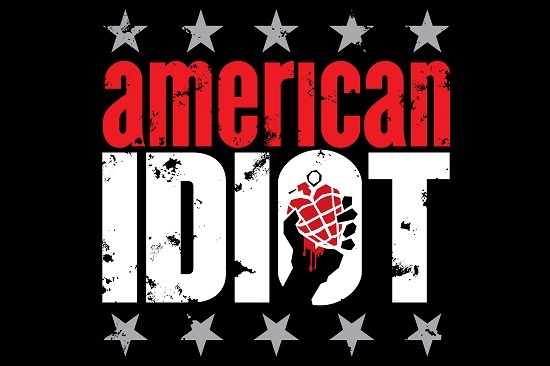 Just as the original Broadway run of American Idiot is about to close, a movie based on Green Day's 2004 album — something that has been a topic of discussion since the record first hit stands — may have a screenwriter and a home at Universal. Dustin Lance Black (Milk, J. Edgar) is in talks to write a film based on the Broadway musical based on Green Day's album. Michael Mayer, director of the Broadway run, is set to direct.
After master tapes for another in-progress record were stolen, the Green Day of 2004 decided to emulate The Who and create a rock opera. The result, American Idiot, a tale of love and anger acted out through the characters Jesus of Suburbia and St. Jimmy, sold well and soon became a Broadway musical. Talk of a movie began as early as 2005, but only now is it really moving forward. It's a pretty unique case, however, as the original Broadway director often doesn't get the nod to direct the feature version of any given musical. So in that respect American Idiot fans might have reason to cheer.
Deadline says that Universal is negotiating to have Dustin Lance Black write (not being familiar with the musical, I have no idea whether that's a good hire or not) for Michael Mayer to direct, and suggests that bandleader Billy Joe Armstrong may actually play St. Jimmy. (He's played the character on Broadway a couple times, which resulted in good box office. But Melissa Etheridge also played the character on stage, and she probably won't be cast.)
Talk of a film having gone on for more than five years, it would be understandable to look at this deal as something that has a long way to go. But the Tom Hanks company Playtone optioned the property last year, and they have already had a success with Universal with Mamma Mia!. This is different material for a different audience, no doubt. But years of Broadway performances suggest there is an audience for it, and if Universal is ready to sign on, then the idiot could finally be a step closer to the screen.