'That's What I Am' Trailer – WWE's Randy Orton Makes His Acting Debut Opposite Ed Harris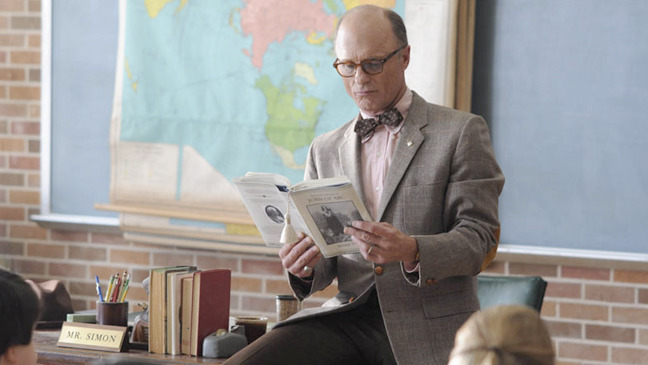 A new trailer has been released for WWE Studios' That's What I Am, starring Ed Harris, Amy Madigan, Molly Parker — and professional wrestler Randy Orton. Yup, it's that WWE. The gargantuan sports entertainment corporation has been producing features through its filmmaking arm since 2002, including The Scorpion King (as co-producers), The Marine, and last year's Legendary. That's What I Am looks like a bit of a departure from the company's earlier projects, in that it doesn't seem to feature much in the way of action or wrestling. Watch the trailer after the jump.
[via Punch Drunk Critics]
The phrase that immediately came to my mind as I watched this trailer was "old-fashioned." Not so much because of the movie's '60s setting, but because of its unabashedly earnest tone. This isn't necessarily a terrible thing; in many ways, I'd say the sincerity is actually preferable to the wink-wink-nudge-nudge sarcasm of, say, the Shrek franchise. My bigger problem with this trailer is how by-the-numbers it looks. The characters seem all too familiar, the lines have no subtlety whatsoever, and the message appears to have all the moral complexity of an after-school special — or, well, a WWE match.
That said, That's What I Am doesn't look entirely unpleasant. If the film's biggest crimes are that it suffers from underwritten dialogue and an overabundance of sincerity, that puts it ahead of several other youth-oriented films I can think of (cough, cough). And WWE fans may want to check it out just to see how Orton acquits himself as an actor — judging by early reviews, it sounds like he actually fares pretty well.
That's What I Am will be getting a limited release April 28, 2011.
Discuss: Do you have any interest in watching this film? What if I remind you that the other kid-friendly film opening that weekend is Hoodwinked Too! Hood Vs. Evil?