Michael Mann Finds 'Gold'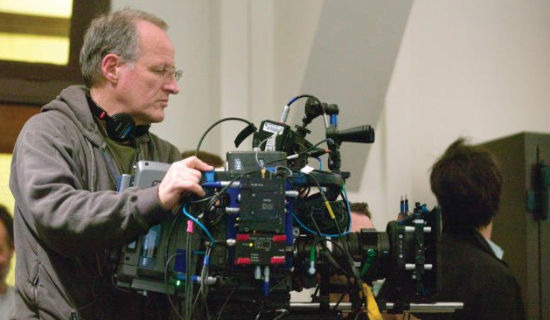 Michael Mann's last feature, Public Enemies, hit theaters almost two years ago. He's got the HBO drama Luck coming up soon, but thanks in part to the demands of that show, has been slow in settling on a new feature project. Possible films have included medieval battle film Agincourt, the gangster film Big Tuna and a biopic of photographer Robert Capa, which has had Gemma Arterton and Andrew Garfield attached. (EDIT: Michael Mann's reps say that Gemma Arterton and Andrew Garfield are not and never were attached to the Robert Capa film.)
Now the director has seized upon Gold, a contemporary thriller written by Patrick Massett and John Zinman that is said to be akin to The Treasure of the Sierra Madre.
Invoking John Huston's classic film is a big deal, but THR casually does so while saying that Gold is "set around a ruthless search for the precious metal." The script was written on spec by the Friday Night Lights writers Massett and Zinman, and Paul Haggis once intended to direct it. But he passed it to Michael Mann, who has now picked up the script with possible intent to direct. Paul Haggis will still produce.
There is still development to be done on the script, and it won't go out to studios just yet. So unless some major talent really sparks to it (THR says it has been sent to Leonardo DiCaprio) this might just be one more link in Michael Mann's chain of possible next projects.