Bradley Cooper To Play 'The Crow' For Juan Carlos Fresnadillo?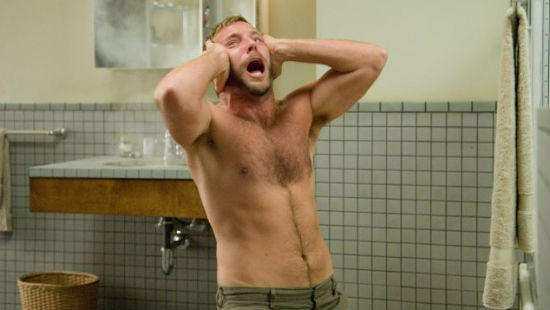 A remake of the 1994 film The Crow has been in discussions for years. Mark Wahlberg was at one point going to star, Stephen Norrington was set to direct but, like many projects in Hollywood, it all just sort of went away....until last week. Last week Relativity Media signed 28 Weeks Later director Juan Carlos Fresnadillo to direct a remake of the film, based on the comic by James O'Barr. Next on their list is nabbing a star and Fresnadillo is reportedly talking to Bradley Cooper, who can currently be seen in another Relativity hit film Limitless, to play the lead role of a rock star who is killed trying to save his girlfriend but comes back to life with superpowers. Read more after the jump.
The Hollywood Reporter broke the news of the talks between director and actor, which reportedly happened in Spain. "The two hit it off and shared a vision for the character and the film," sources told the Hollywood Reporter.
Cooper seems a little too pretty to play the role made famous, and infamous, by Brandon Lee, but maybe that's just the kind of role he's looking for. Cooper's always sort of the "douche-boat" – the douchebag/dreamboat character who's good looking but kind of an ass. He played that in The A-Team, Wedding Crashers, The Hangover and he's playing it right now in Limitless and The Hangover Part II. Maybe he feels that a role like The Crow, where he'd have to be violent, intense and brooding, would help to alleviate some of the type casting that he currently faces.
Do you think Bradley Cooper would be a good match to play this role or does the thought of him even being considered lessen your expectations for Fresnadillo's vision?