Cool Stuff: 'Scream' And 'A Nightmare On Elm Street' Mondo Posters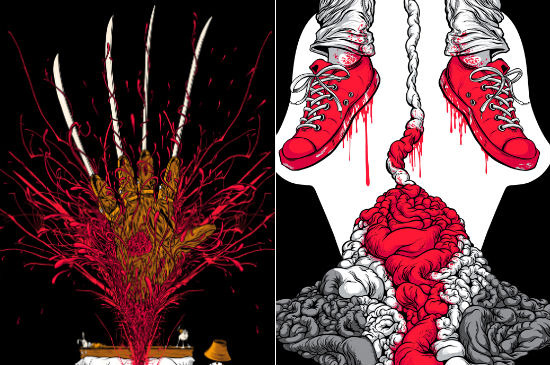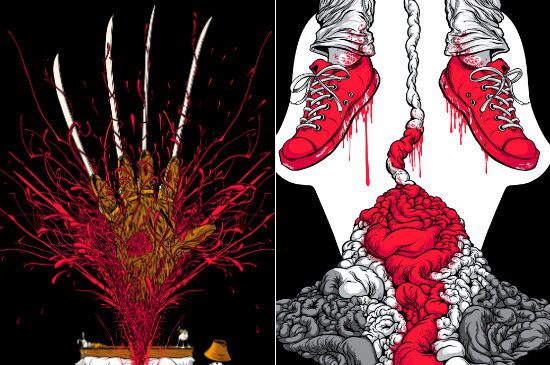 It started with Guillermo Del Toro, moved onto Duncan Jones, Zach Snyder and now the latest director to be chosen for Mondo's Director Series is Wes Craven. The man responsible for creating two of the most enduring horror franchises of all time, A Nightmare on Elm Street and Scream, has the fourth film in the latter series hitting theaters on Friday and, to celebrate, artist Alex Pardee has immortalized Craven's two most influential films. Later artists will create posters for other Craven films Swamp Thing, The Last House of the Left and The Hills Have Eyes. (What? No My Soul To Take poster?)
After the jump, check out the full images of each poster, read a quote from Craven and find out when you'll be able to pick these up.
Here's what Craven had to say about being selected for the Mondo Director's Series:
It's an honor and great fun to be chosen by Mondo to participate in their Director's Series. I think the posters brim with wild imagination and sly humor. Thank you so much – I'm pleased my films have earned a place in your gallery!
And here are Alex Pardee's posters for A Nightmare on Elm Street and Scream.
A Nightmare on Elm Street has an edition size of 160 and Scream has an edition size of 140. They 16 x 24 inch prints will cost $35 each and go on sale at some point on April 14. Follow @MondoNews for the announcement.
Are there any other Craven movies that you wish would be part of the series? Out of the other directors who still have posters being designed – Del Toro and Snyder – which posters are you most looking forward to?