'Priest' Trailer #3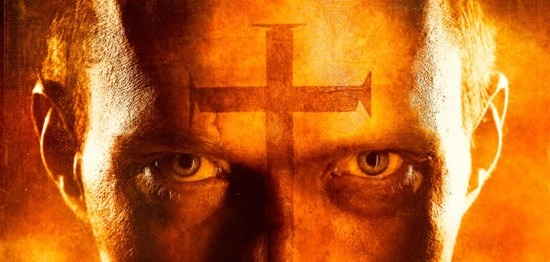 When discussing the movies set for release this summer, one that's been largely overlooked – especially being as it's a comic book adaptation – is Priest. Directed by Scott Stewart, the film stars Paul Bettany as a warrior priest who must break his beliefs to help save his niece from a pack of vampires. He'll take the ride along with Cam Gigandet, Maggie Q, Karl Urban and Lily Collins.
This latest trailer is actually shorter than both the previous theatrical trailer and teaser trailer, but is way more action and effects heavy. Priest will be released in 3D on May 13. Check it out the final trailer after the jump.
Thanks to Yahoo Movies for the trailer. Check it out right here.
Even with that action-packed trailer, filled with new images, I'm still not 100% sold on Priest, mostly because it looks dangerously close to Legion and a year later I still have that film's bad taste in my mouth. The action does look exciting and the effects should be pretty fun in 3D but the PG-13 is slightly off putting. When you're brutalizing vampires with guns and knives and flying crosses, there's going to be blood, and to have a PG-13 rating surely protects a sizable investment, but could be a tad disrespectful to the source material.
Its May 13 release date, though should assure the film has a shot. It's sandwiched between Thor and Pirates of the Caribbean: On Stranger Tides, two similar 3D action films. However, the problem with movies like that is that most of the audience shows up on opening weekend. Assuming everyone sees Thor on the 6th, those people will probably show up for Priest on the 13th just because they'll have nothing else to see before Pirates the following week.
Are you excited for this film? Does this trailer do anything new for you?