Check Out Every Detail Of The CGI 'Green Lantern' Costume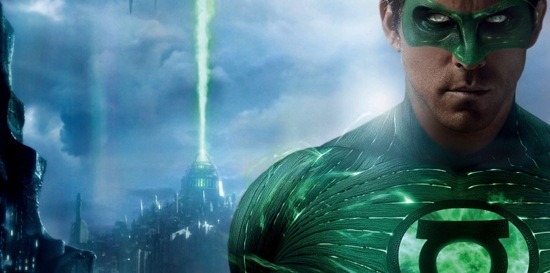 The mystery is mostly gone with respect to the all-CGI costume sported by Ryan Reynolds on-screen in Green Lantern. We've seen the suit in trailers and posters, and all that remains is to hope that a little bit of last-minute polish has been done to the film so that the mask looks a bit better. But if you want to scope out every last detail of the full suit, some new images offer the chance to do so.
Make the call now: do you like Green Lantern's CGI feet, or Captain America's foam ones? I'm going with the foam feet because they're like Hulk Hands turned into running shoes, but CGI booties will do, too.
[Breaking News via ComingSoon]