Infographics: How To Make A Horror, Animated Or Action Movie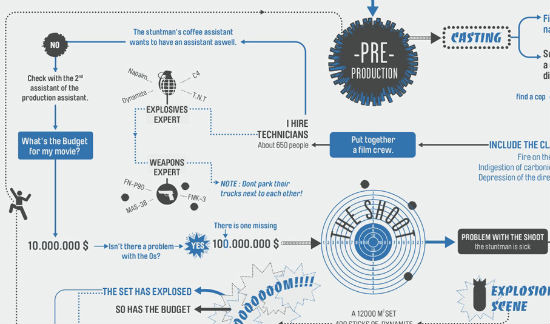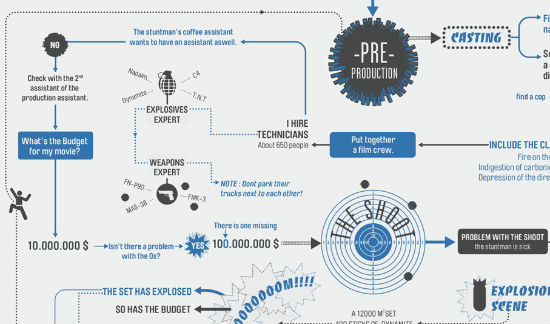 Want to make a movie but not exactly sure what to do next? The fine folks over at Canal Plus, a European film distributor, have released some posters that should be able to help. Three posters in total tell the amusing tales of How To Make A Horror Movie, How To Make An Animated Movie and How To Make An Action Movie (seen above). Each is like a maze through film production that begins with the conception of an idea, then goes through story issues,  funding, problems with pre-production, filming, editing, effects and eventually distribution. It all seems so easy with these posters. Check out these clever and cool infographics after the jump.
Big thanks to Blastr for the heads up on these images. Check them out below.
Which of your three is your favorite?