Script Deals: John Scott 3's Teenage Zombie Spec 'Maggie' Back On The Market, Paramount Acquires Cop Thriller 'L.A. Rex'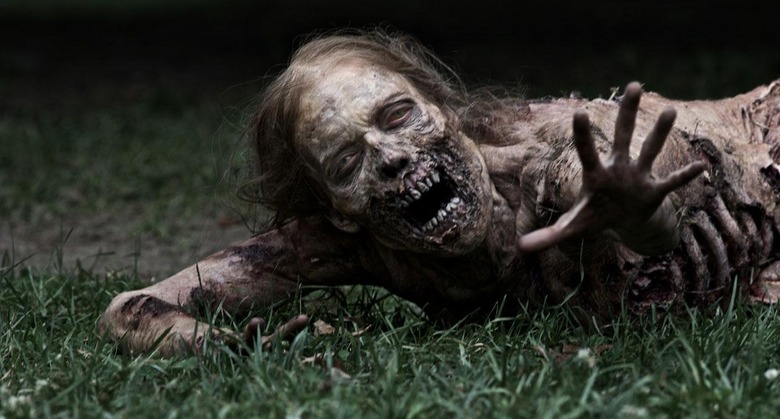 It was reported a few weeks back that Wanted director Timur Bekmambetov was set to produce John Scott 3's teen zombie spec script Maggie, with title sequence designer Henry Hobson directing. Apparently, that's not quite the case. Bekmambetov never actually closed the deal, and Maggie is now back on the market.
Several bidders were interested when the spec was originally auctioned off, and multiple parties are said to be circling the project already, so it's likely that a new producer will be picking up Maggie shorty. With its $5 million budget and trendy zombie subject, it's got to be looking pretty good to potential producers.
Maggie isn't exactly your typical zombie film, though. The story revolves around a 16-year-old girl from middle America who becomes infected by a zombie. In this universe, however, it takes six weeks for a zombie victim to fully transform. The movie deals with Maggie's relationship with her family as she undergoes this horrific process. Granted, some shorter version of this story takes place in just about any zombie movie, but the slight shift in focus means it could have quite a different feel from most of the other zombie fare out there. [Deadline]
After the jump, Paramount acquires L.A. Rex for distribution.
Beall's resume includes episodes of the ABC show Castle, as well as the upcoming Tales from the Gangster Squad and the Logan's Run remake. What makes him really remarkable, though, is that screenwriting is apparently just something he does when he's not solving murder mysteries — he's also a homicide detective. Seriously.
Rudin, of course, is the famed producer behind films like The Social Network, Fantastic Mr. Fox, No Country for Old Men, Zoolander, and so on. The last time Rudin worked with Paramount, the result was True Grit, which gathered 10 Oscar nominations and over $150 million dollars. If you were Paramount, you'd want to work with him again, too.
L.A. Rex, which is Beall's debut novel, centers around,
...an LAPD officer who becomes a mole investigating a crime against the head of the Mexican mafia. He and his partner become involved in a web of corruption and retribution involving gangbangers and dirty cops.
It doesn't sound like the freshest plot idea around. But Beall is bound to really know his stuff, and with Rudin involved, it's likely the project will get the strong director and cast it needs in order to shine. [Variety]