Michael Shannon Talks About Being Cast As General Zod In 'Man Of Steel'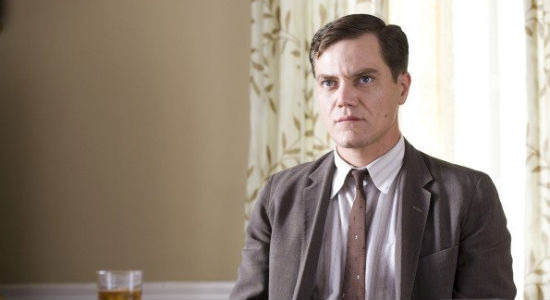 Easily the biggest piece of news in the past week was that Oscar-nominated actor and current star of HBO's Boardwalk Empire, Michael Shannon, had been cast as by director Zack Snyder as the lead villain General Zod his upcoming Superman reboot called Man of Steel. While the news of Shannon's casting spread like wildfire and spawned massive debates about the Zod character and more, the one person who didn't chime in was Shannon himself. Until now. The actor was recently honored at the RiverRun International Film Festival in North Carolina and a /Film reader taped the whole thing. He spoke both the casting process, how he got the role, Henry Cavill and more. Read his quotes and watch the video after the jump.
Thanks to the /Film reader Sarah S and RiverRun International Film Festival for alerting us to this video.
This is, obviously, the best quote:
So I go meet him [Zack Snyder] and he's seriously sitting there and he's telling me – he's like 'You can't read the script, so I'm just gonna tell you what happens.' And he spent like a half hour telling me every scene in this movie...and then it's a month later, it's like 'OK, you're General Zod.'
Shannon comes off as a little off-the-wall in this clip, but, I think a lot of the best actors are like that. What do you think about Snyder's casting process and Shannon's demeanor about landing this part?