David O. Russell's 'Nailed' Takes A Step Closer To Release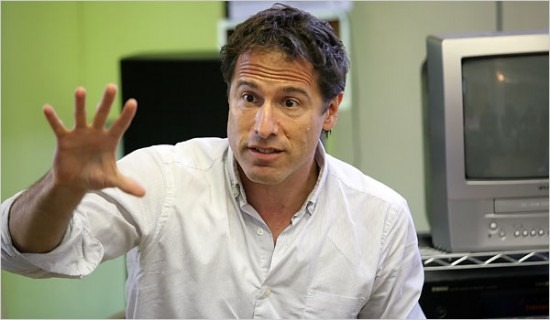 The story of David O. Russell's political satire Nailed is a long, rather sad one, and it isn't over yet. While most of the film was shot in 2008, multiple shutdowns and the financial ruin of Capitol Films finally caused the incomplete film to be put on the shelf. But now current owner Ron Tutor is trying to do something to recoup the $26m put into the film.
Not long ago a rough edit was shown to a test audience, and now John Swihart has been hired to write a score for the film. But with David O. Russell officially having pulled away from the project, will every effort to finish the movie end up being futile?
Film Music Reporter (via The Playlist) reports on John Swihart's hire; he replaces Sam Spiegel, aka Squak E. Clean and Spike Jonze's brother, who was reportedly doing music for the film back in 2009. But that was quite a while back on the film's timeline, and we don't really know if he actually delivered anything — the film was already in pretty big trouble by that point. When the test screening was held not long ago, the soundtrack was an awkward temp track made up of oldies, so anything will probably be an improvement.
Just to recap, Nailed tells the story of a small-town waitress (Jessica Biel) whose personality undergoes something of a change when she is shot in the head with a nail gun. She ends up going to Washington to lobby for health care, where she meets a young congressman (Jake Gyllenhaal). With a script by David O. Russell and Kristin Gore, the movie sounds kind of wild, but the scene where the nail actually gets stuck in Jessica Biel's head needs to be reshot, and there are other issues. As Angie said,
...The unfinished "one key scene" was not missing, but incomplete, and had a title reading "to be reshot" across the bottom. The overall film is plagued by jarring tonal shifts and inconsistent camera work...
The cast is contractually obligated to go back to work if a decision is made to do any more photography, but at this point Nailed is probably best viewed as a missed opportunity. When something is eventually released it likely won't be much like the film that David O. Russell initially envisioned, but merely a curiosity and a footnote for his career.