VFX Legend Douglas Trumbull To Direct Movie Using High Speed 3D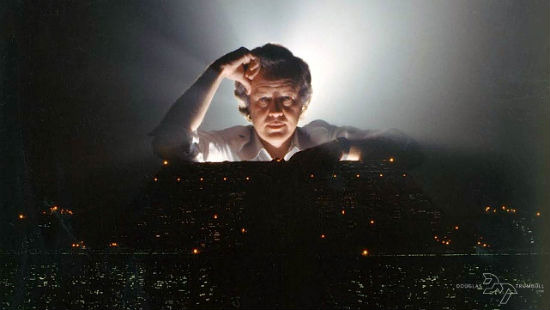 Douglas Trumbull's resume reads like a sci-fi magazine's list of the best movies of all time: 2001: A Space Odyssey, Blade Runner, Close Encounters of the Third Kind and Star Trek: The Motion Picture. Well, maybe not that last one. Still, his work in the visual effects field is iconic. He's directed films too, such as 1983's Brainstorm which is best known for being the film Natalie Wood was shooting when she died. While preparing that film, Trumbull was attempting to use a process he invented called ShowScan which used 65mm film and shot at 60 frames per second. At the time, it didn't end up working out but now, almost 30 years later, talk has once again begun about using higher frame rates (from people like James Cameron and Peter Jackson) and Trumbull has begun preparing a brand new film under a brand new production company that will shoot using a brand new technology that incorporates both a higher frame rate and 3D. Read more after the break.
According to the Hollywood Reporter, Trumbull made the announcement at the Digital Cinema Summit at the NAB Show in Las Vegas. He's created a new production company named Magnetar Productions and is currently working on a screenplay which will end up being the company's first film. No details about the genre were revealed.
What was revealed was how Trumbull would shoot the film, which is fitting as he made a name for himself on the technical side of production. He'll use a brand new process he recently developed call ShowScan Digital, which allows filmmakers to embed 60 frame per second sequences into 24 frame per second films. He's also working on developing that process for 3D as well.
Higher frame rates create a sense of realism. We are now at a time when we can have any film texture we want. But it's not an either/or situation. James Cameron has been talking publicly about shooting tests in 48 and 60. Peter Jackson wants to do The Hobbit in 60. ... It doesn't seem too daunting (to make this happen)
Do you think developing a film around a technical process is a smart way to make a movie?