Superhero Bits: Loki Suggests He Won't Be In 'The Avengers,' Duncan Jones Meeting On 'The Wolverine,' Second Draft Of 'Ant-Man' Delivered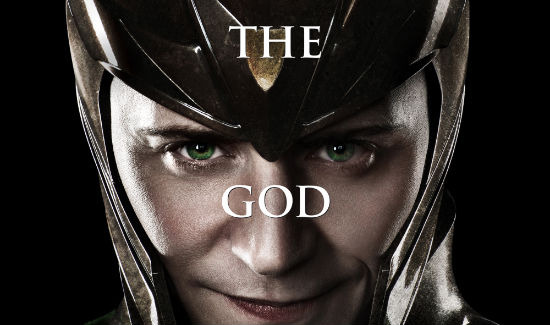 While most movie news sites were kneeling before Michael Shannon as Zod this weekend, several other interesting superhero movie bits also were revealed. First up, despite some strong suggestions that Tom Hiddleston would reprise his Thor role as Loki in Joss Whedon's The Avengers, the actor himself has reportedly more or less cut down those rumors. Second, word from a recent Source Code Q&A is that director Duncan Jones will meet with 20th Century Fox to discuss him possibly directing Darren Aronofsky's abandoned The Wolverine and third, we have an update on Edgar Wright and Joe Cornish's script for Marvel's Ant-Man. We've got more information on all of this after the jump.
We'll start with The Avengers. Last month, Latino Review reported that Hiddleston's character was going to be the main villain in the 2012 superhero ensemble piece, saying that Loki, from Thor, will somehow get his hands on the Cosmic Cube, from Captain America: The First Avenger, in order to summon the Skrulls, an evil, alien race who look like reptiles but have similar several human characteristics.
Well The Daily BLAM is reporting that at the recent KAPOW convention in London, Hiddleston was on hand to discuss Thor and "hinted strongly that he is not slated to be making an appearance in The Avengers, contrary to recent rumblings Loki will be the focus of the superhero film's troubles." Then again, we reported that Zod was the villain in Man of Steel, Snyder flat out denied it and it ended up being true so, we'll have to wait and see if Hiddleston is telling the truth.
Also at the KAPOW convention, Superhero Hype is reporting that director Joe Cornish (Attack the Block) was on hand and offered the following update on his script for Ant-Man, which he's co-writing with Edgar Wright (Scott Pilgrim vs. The World):
We delivered the second draft of Ant-Man two days ago, and we're really happy with it.
This is in addition to the draft Wright mentioned in January, so it's pretty awesome that there's finally real movement on that.
Finally, a spy emailed Ain't It Cool News to relay the news that Duncan Jones, while doing a Q&A for his currently playing Source Code, revealed he has an upcoming meeting with 20th Century Fox about possibly directing The Wolverine:
That said, apparently the MOON & SOURCE CODE director feels like he would rather do his own original sci fi script next, but is taking the meeting more or less to explore options and be polite.
Even if he's not interested, it's encouraging that Fox is meeting with directors like Jones for this film. After losing Aronofsky, it's going to take a huge coup to win the fans back, especially after the last two directors they hired to direct superhero films.
Which of these bits are the most discouraging/exciting for you?