Willem Dafoe In Talks For Stephen Sommers' 'Odd Thomas'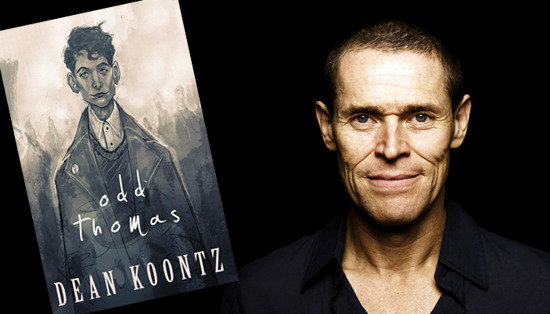 Stephen Sommers is getting closer and closer to the start date for Odd Thomas, which adapts the first Dean Koontz novel featuring the title character. He's got Anton Yelchin playing Thomas and Addison Timlin as the lead's girlfriend, who is one of two people who knows that Thomas can talk to the dead. The other character is the local police chief, and Willem Dafoe is now in talks for that role.THR says "the young man can also spot malevolent forces called bodachs who feats on pain and portent imminent death so when Odd sees them in spades surrounding a stranger, he finds himself in a race against time to avert a catastrophe."
The film will shoot in New Mexico sometime as spring leads into summer. Here's more info on the book:
Odd Thomas, who narrates, is odd indeed: only 20, he works contentedly as a fry cook in a small fictional California town, despite a talent for writing. The reason for his lack of ambition? A much rarer talent: Odd sees and converses with ghosts, the lingering dead who have yet to pass on, a secret he has kept from nearly everyone but his girlfriend, an eccentric author friend and the local police chief, whom he occasionally helps solve terrible crimes. Odd also has the ability to see bodachs, malevolent spirits that feast on pain and whose presence signifies a likelihood of imminent violence. The proximity of bodachs to a weird-looking stranger in town, whom Odd dubs "Fungus Man," alerts Odd that trouble is brewing; breaking into Fungus Man's house, Odd discovers not only hundreds of bodachs but a shrine to serial killers that helps him deduce that somehow Fungus Man will wreak widespread havoc very soon-so Odd is caught in a classic race against time to deter catastrophe.