'Deadpool' Has A Director – Visual Effects Specialist Tim Miller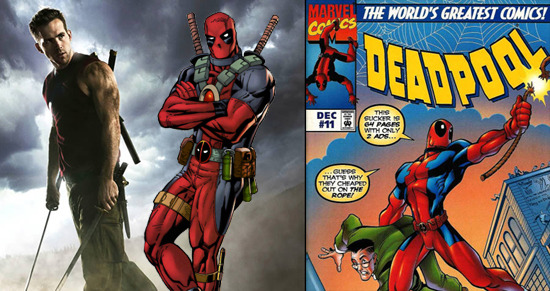 One of the men responsible for making the X-Men and Daredevil look super now has a superhero all to himself. Deadline just announced that Tim Miller, who has done special effects work on films such as X-Men, X2, Daredevil, Scott Pilgrim vs. The World, Night at the Museum and more has been tapped to direct the Deadpool movie, which they refer to as X-Men Origins: Deadpool (requests to Fox to confirm this title have yet to be answered). It'll star Ryan Reynolds as "the merc with a mouth," from a script by Zombieland writers Rhett Reese and Paul Wernick. Read more after the jump.
Just last week Reynolds once again expressed his desire to go back to Deadpool, but said that there were "many unknowns" in regards to the film. Obviously, hiring a director solves a big unknown yet when directors like Robert Rodriguez were rumored to helm the project in the past, the fact that Fox went with a first-timer seems strange. Obviously Miller has the superhero and visual effects experience needed, plus he's worked under several fantastic people, but it still begs the question of what this film is going to be.
Deadpool himself is one of the most popular secondary characters in the Marvel universe, both for his attitude and awesome costume, which was mostly jettisoned when he made his feature film debut in X-Men Origins: Wolverine. It'll be interesting to see how this films deal with the events in that movie as it touched upon the character's origin as a sort of follow up to Wolverine referred to as Weapon XI.
The character of Deadpool is actually named Wade Wilson, a wise cracking, slightly evil and violent mercenary who is given the same healing powers as Wolverine but remains disfigured. With the film supposedly under the "Origins" banner, but not wanting to disfigure Ryan Reynolds too much, it's safe to assume it'll follow much of his early mercenary work, love interests and then his eventual descent into super anti-hero.
Does the hiring of a first time director seem suspect to you? What are your expectations of this project in regards to it being in the same universe as X-Men Origins: Wolverine?
Source: Deadline