'Johnny English Reborn' Trailer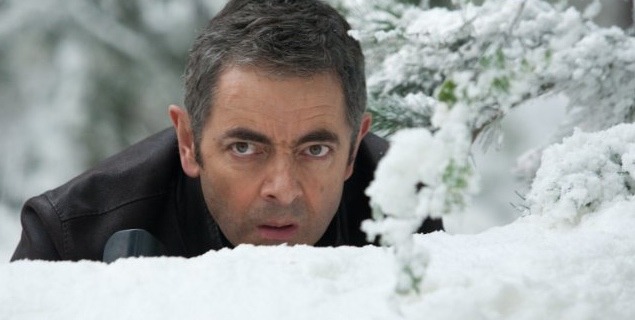 I probably have no business writing about the trailer for Johnny English Reborn, as I have never seen the original 2003 spy comedy. But it seems simple enough — Rowan Atkinson returns to reprising his role as "the accidental secret agent who doesn't know fear or danger" in an adventure which puts him against "international assassins hunting down the Chinese premier." I loved watching Atkinson as Mr. Bean when I was much younger. That show was is probably the closest thing to the Three Stooges that my generation had (am I missing anything that might be closer in comparison?). I'm generally not a fan of the action-comedy genre as a whole, and especially hate films where we're forced to follow and cheer on bumbling idiots. So its probably better that I avoid this franchise. Watch the trailer embedded after the jump. Please leave your thoughts in the comments below.
Official Plot Synopsis:
Rowan Atkinson returns to the role of the accidental secret agent who doesn't know fear or danger in the comedy spy-thriller Johnny English Reborn. In his latest adventure, the most unlikely intelligence officer in Her Majesty's Secret Service must stop a group of international assassins before they eliminate a world leader and cause global chaos. In the years since MI7?s top spy vanished off the grid, he has been honing his unique skills in a remote region of Asia. But when his agency superiors learn of an attempt against the Chinese premier's life, they must hunt down the highly unorthodox agent. Now that the world needs him once again, Johnny English is back in action.
via: FilmDrunk