'Fright Night:' New High-Res Images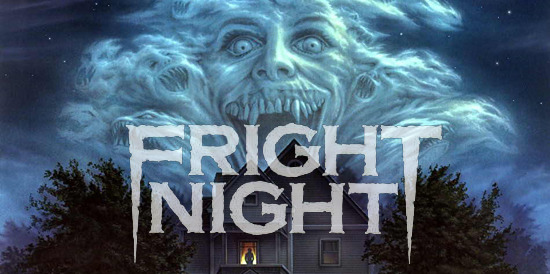 Yesterday we saw the first three official stills from Craig Gillespie's 3D Fright Night remake, which stars Colin Farrell, Anton Yelchin, Imogen Poots, Christopher Mintz-Plasse, Toni Collette, and David Tennant. The shots were pretty low-quality, though. Now we've got high-res versions of those images, complete with three more high-res images, and two magazine scans.
None of these show enough vampiric action for my liking — and none have David Tennant; get an early look at him here — but they might be worth a look, anyway, especially on a slow Friday.
The top tier in this gallery is the new set of stills; the middle is the upgrade from yesterday, and the last two shots are EW scans from The Playlist.
As you can tell by the costumes, most of these images all come from roughly the same place in the film. I think only the shot of Imogen Poots loading the gun is from anything other than the first act. (And I'm pretty sure that shot comes towards the end of the film.) In fact, with the exception of that shot and the one of Christopher Mintz-Plasse as Evil Ed, these shots are all from one extended sequence that represents the first encounter between Charlie Brewster (Anton Yelchin) and the vampire played by Colin Farrell. In the original film things play out very differently than they do this time. The remake delivers a pretty big sequence right off the bat when the vampire checks in on the Brewster family.