Does The New 'Thor' Clip Feature A Tiny Avenger Cameo?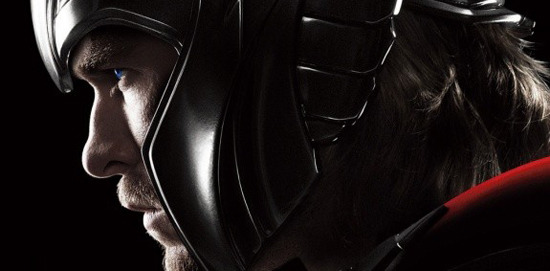 Now, before you go reading the headline the wrong way, this new clip from Thor doesn't feature a cameo from Ant-Man or Wasp. The cameo is tiny, not the Avenger. But there is a shot that seems to feature a character that we knew would have at least a small part in the film. I won't give it away here, in case you've remained ignorant of all possible cameos up to this point, but the clip and info are after the break.
First up, this seems to be Thor (Chris Hemsworth) breaking into the makeshift SHIELD facility that has been erected around the point where his hammer fell to Earth. He's fighting his way inside to retrieve what is rightfully his.
So then, at twenty-four seconds into the clip, there's a guy in a box of some sort, wielding a large bow. Is that Jeremy Renner as Hawkeye? It must be, right? But why show him in this weird manner, if so?
Official Synopsis:
Paramount Pictures and Marvel Entertainment present the epic adventure, "Thor," which spans the Marvel Universe from present day Earth to the realm of Asgard. At the center of the story is the mighty Thor (Chris Hemsworth), a powerful but arrogant warrior whose reckless actions reignite an ancient war. Thor is cast down to Earth by his father Odin (Anthony Hopkins) and is forced to live among humans. A beautiful, young scientist, Jane Foster (Natalie Portman), has a profound effect on Thor, as she ultimately becomes his first love. It's while here on Earth that Thor learns what it takes to be a true hero when the most dangerous villain of his world sends the darkest forces of Asgard to invade Earth.
Thor hits theaters on May 6th 2011.