'Daydream Nation' Trailer Starring Kat Dennings And Josh Lucas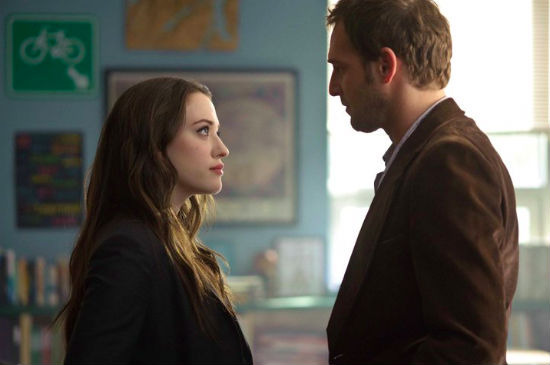 Apparently today is trailer Thursday as several brand new trailers have made their way online. The next one, and probably not the last, is Daydream Nation, an indie-rock influenced teen drama, described by Variety as "Juno as reimagined by David Lynch, or a funnier, sunnier Donnie Darko." It stars Kat Dennings (Nick and Norah's Infinite Playlist, Thor) as the new girl in town who ends up falling for one of her teachers, played by Josh Lucas (A Beautiful Mind, Poseidon). Written and directed by Michael Goldbach, the film is scheduled for a release in New York and Los Angeles on May 6 followed by a release on DVD and Blu-ray May 17. We ran a trailer for the film almost a year ago but now that it's actually coming out, we figured you might like to see the official one.
The trailer comes to us from Hulu. Thank you Hulu.
While Daydream Nation certainly looks more interesting than your average high school movie, there's nothing in this green band trailer that really makes it stand out. If you look at the rating – "R for drug and alcohol use, sexual content, language and some violent images – all involving teens" I feel like they should have released a red band trailer to show what makes it so special. Still, the fact that it's getting released at all is nothing to scoff at so there's probably something worth seeing. That Variety quote alone is highly intriguing, as is Kat Dennings flaunting her girl-power sexuality. Here's the official description:
Seventeen-year-old Caroline Wexler (Dennings, Thor, Nick and Nora's Infinite Playlist,) is facing a teenager's nightmare: her widowed father has moved them from the big city to a tiny town in the middle of nowhere.  When Caroline realizes she has nothing in common with the burnout losers in her new school she pursues the one person with who excites her interest – her handsome young teacher, Mr. Anderson (Lucas, Sweet Home Alabama).  A bizarre love triangle ensues between Caroline, Mr. Anderson, and a sweet, but troubled classmate (Reece Thompson, Dream Catcher).  Featuring a hit indie soundtrack in this mash-up of the bizarre and the beautiful, Daydream Nation is a coming-of-age story for the 21st century.
Written and directed by Michael Goldbach, Daydream Nation is filled with wry and wicked observations about teen angst and small town ennui, with plenty of unexpected twists and turns that will have you guessing how it will end and what it all means.
Did anyone see this when it premiered at Toronto or one of the subsequent film festivals?