The Uncool Visits The Set Of Cameron Crowe's 'We Bought A Zoo'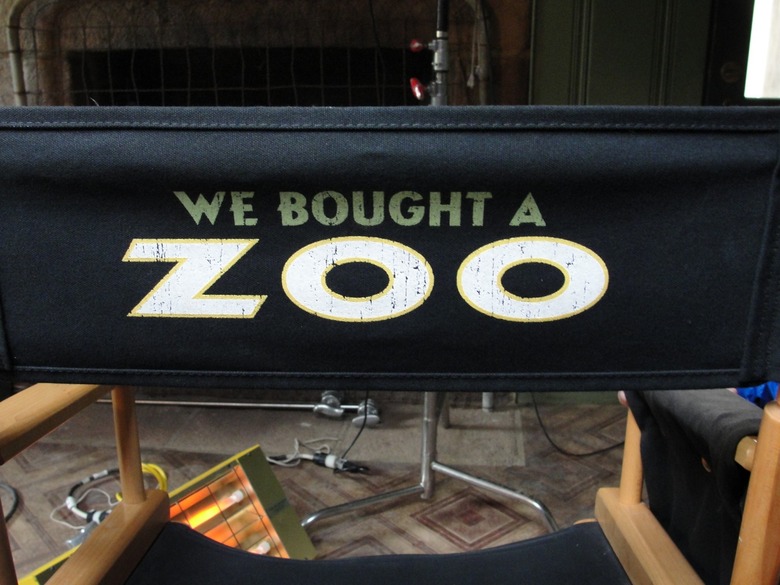 I'm a huge fan of director Cameron Crowe, and Almost Famous is one of my favorite films of all time. Before I started /Film, one of the websites I use to check on a regular basis was a Cameron Crowe fansite called The Uncool (which, yes, is a brilliant reference from Almost Famous). The guy who owned the blog, Greg Mariotti, you might know from another film blog called PixarTalk (he's appeared on the /filmcast as well), sold the site years ago to Crowe himself.
Cameron brought Greg on to help with his official site, which was a cool looking flash-designed dysfunctional mess, and the blog folded. Updates became few and far between. Recently Mariotti relaunched The Uncool as a stand-alone official blog, which is allowing him to post all sorts of cool Cameron Crowe-related material. I've been looking for an excuse to write about the blog for the past month, and now I have one.
Today Greg posted an article titled "5 Things I Learned About We Bought a Zoo", which includes photos and observations from visiting the California-based se of his new film, a big screen adaptation of We Bought a Zoo which stars Matt Damon, Scarlett Johansson, Thomas Haden Church, John Michael Higgins, Angus MacFadyen, Patrick Fugit, and more. I've never been to the set of a Cameron Crowe film, so I'll have to live vicariously through Greg's reports... but maybe someday? Head over to TheUncool to learn about the changes that Cameron has taken from Benjamin Mee's book, technical details (yes, the movie is being shot on film), details on Cameron's new partnership with Director of Photography Rodrigo Prieto and more. I'm sure he has more, which will likely be posted in future updates.