VOTD: 'The Candy Shop,' An Allegorical Short About Child Sex Trafficking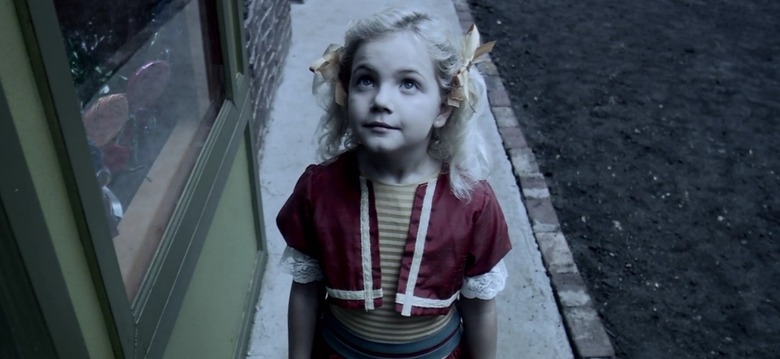 Here's a really depressing fact for you: Atlanta is the number one city in the U.S. for child sex trafficking, and, according to the nonprofit organization Street Grace, the #10 city worldwide. Up to 7,200 men in Georgia buy sex with a minor each month, from girls as young as 10 or 11.
As part of a larger campaign to combat the problem, Street Grace and other like-minded organizations have banded together with Whitestone Motion Pictures to create The Candy Shop, a 30-minute allegorical film about trafficking. The short is directed by Brandon McCormick and stars Doug Jones (Pan's Labyrinth, Hellboy) as the owner of the titular store. Watch it after the jump.
As a film, I think this is pretty well done. I particularly like Jones as the creepy candy shop proprietor, who looks like — and, I guess, is — a nightmarish version of Willy Wonka.
An allegorical short film might seem like an unusual way to fight child trafficking. But one of the film's main objectives is to raise awareness, which it certainly does — the fact that we're even talking about this issue on a film news site means it's at least getting some people to think about an issue they otherwise might not. The fairy tale aspect is a smart way to translate this horrific crime, which most people thankfully don't have much context for, into terms that anyone can understand and that aren't too explicit or disturbing for broader discussion.
If you liked the film (or even if you didn't, but still want to help out), you can head over to the official website to donate or otherwise pitch in to the campaign.
Synopsis:
Jimmy Balcom's new job selling newspapers is a God-send to a kid working hard to help his family survive during the depression. But then Jimmy figures out what's happening in the candy shop across the street. And he is confronted with a choice that no twelve-year-old should ever have to face. Giving his family a better life, or keeping his soul.
Doug Jones (Pan's Labyrinth, Hellboy) stars as the Candy Shop owner in this original film from Whitestone Motion Pictures in conjunction with Street Grace.
The Candy Shop is a film initiative to help fight against child sex trafficking.
This film is being made for the Doorpost Film Project, and with support from 12Stone® Church and Street Grace. The Candy Shop is a Fairytale/Parable about the child sex trafficking epidemic that has overrun our city of Atlanta. We are using the film to not only raise awareness but provoke meaningful action towards this issue taking place in our own backyard.