'Inception' Trailer Composer Zack Hemsey Profiled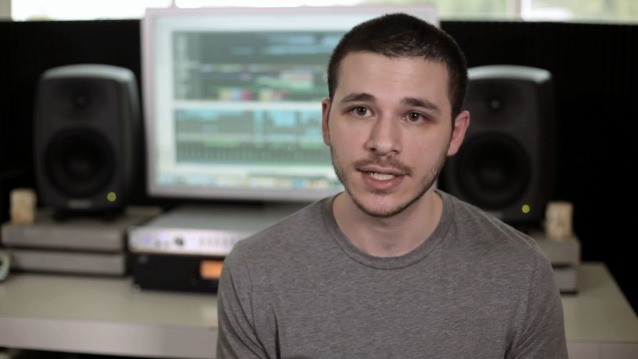 You might not recognize the name Zack Hemsey, but you've certainly heard his music. Hemsey is the 27-year-old composer who created the song "Mind Heist", which was used in the third trailer for Christopher Nolan's Inception. You can hear it here. I was just commenting yesterday on Twitter about how influential the Inception trailer score has been on the marketing of movies. So many of the film trailers and tv spots these days feature variations of that epic bassy blast popularized by Inception.
It should be noted that Mike Zarin scored the first Inception trailer (listen here), and is the composer responsible for the now infamous "BRRRRRRRAAAAAWWWWRWRRRMRMRMMRMRMMMMM!!!" which not only the other Inception trailers built upon, but went on to influence Hans Zimmer's approach for score for the film. But Zack Hemsey's "Mind Heist" theme from the third trailer is more fleshed out, longer, and is more remembered (and downloaded).
Our friends at the SoundWorks Collection have created a video profile of Hemsey, who has composed music for the movie trailers of Inception, Ridley Scott's Robin Hood, Ben Affleck's The Town and more — all created using Logic on his computer in upstate New York. Watch the video embedded after the jump.
Composer Zack Hemsey from Michael Coleman on Vimeo.