Screen Gems To Distribute 'Attack The Block'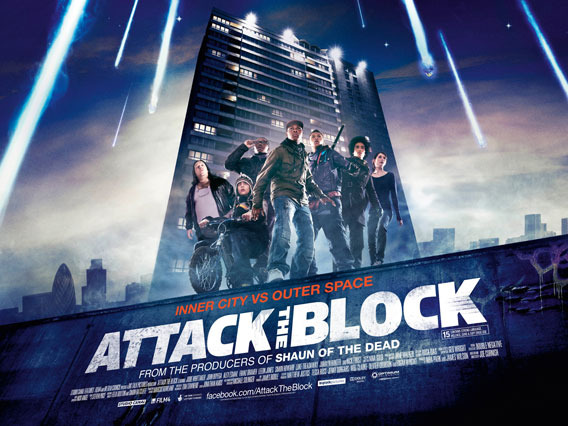 The 'aliens invade a South London housing project' movie Attack the Block has been playing like gangbusters in screenings at SXSW and in LA. The film is scheduled to open in the UK next month, but was without a US distributor. That has changed as Screen Gems just sent out a press release announcing that the company will release the film in the States.
Sony Pictures Worldwide Acquisitions actually picked up the title, and is setting Screen Gems as the distributor. Now, the question, will the film be released as-is, or will subtitles be added? This is great news, either way. We're behind this one all the way and very happy to see it getting a solid US release plan.(Being made by Edgar Wright collaborator Joe Cornish doesn't hurt, though the movie can stand on its own.)
The company describes the film as follows:
ATTACK THE BLOCK follows a gang of tough inner-city kids who rob Sam (Whittaker) as she is walking home in a scary South London tower block.  She flees when the gang is attacked by a small alien creature which falls from the sky.  While Sam and the police hunt for the gang, a second wave of creatures falls.  The gang grabs weapons, mount bikes, and set out to defend their turf.  But this time, the creatures are much bigger.  Savage and bestial, nothing will stand in their way. And the bunch of no-hope kids who just attacked Sam are about to become her only hope.
Here's the current trailer: